Discover the Hotsy Advantage – Quality Industrial-Grade Cleaning Equipment Built for Everyday Use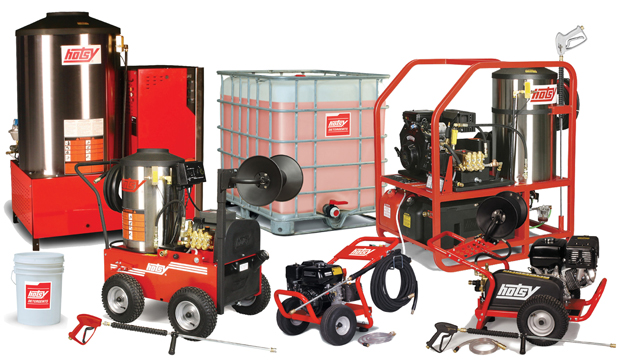 Hotsy is the leading brand of high-pressure cleaning equipment in North America. Hotsy Water Blast is the only authorized dealer for Hotsy Pressure Washers and Storm King Automatic Parts Washers in Alberta and we also have branches in Langley, BC, Estevan, SK and two branches in North Dakota. With over 130 models of Hotsy Pressure Washers, our sales staff recommends the equipment that is best suited to meet your cleaning needs.
Hotsy cleaning equipment is built using quality components and designed for industrial use. Hotsy's are reliable offering high productivity and superior cleaning power. At the heart of a Hotsy is the high-pressure Hotsy pump, providing long life and smooth operation of the pressure washer. Hotsy offers the best warranties in the industry, with a 7 year pump warranty. All Hotsy equipment is safety certified to Canadian Standards Association (CSA).
Check out our selection of Hotsy cleaning equipment and accessories: