High Pressure Hoses Improve Your Cleaning Equipment
At Hotsy Water Blast, we have factory made high pressure hoses to complement an already functional cleaning equipment system in Calgary and across Western Canada. To get the tough jobs done right, Hotsy's high pressure hoses are the strongest and toughest in the business. Our Tuff-Skin™ hose is seven times more abrasion resistant than other standard pressure washing hoses. While also being 20% more flexible, these hoses can handle up to 6000 psi of pressure. With unique wire braiding, our high pressure hoses offers unmatched durability, greater working pressure, and higher impulse cycles in both double- and single-wire products. Each hose features a "bite-the-wire" coupling that is able to reach down to the wire braid in order to grip the hose better than any other design. Finished with an easy-to-identify, permanently embossed identification, tracing the hose to its owner is never a challenge.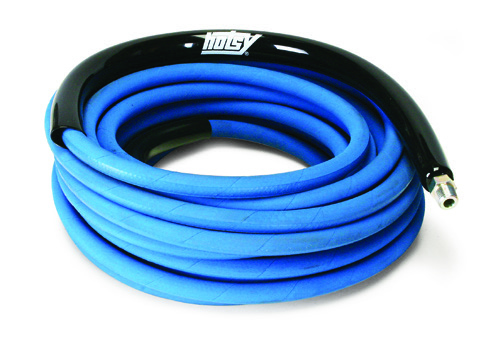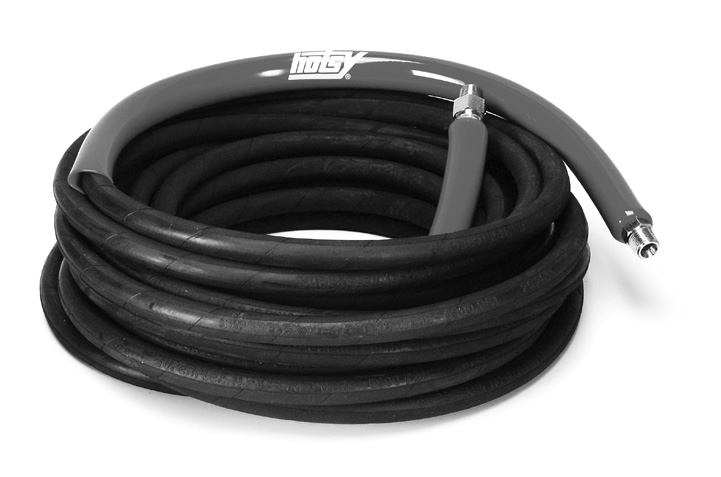 High Pressure Hoses Double as Powerful Steam Hoses
Our high-pressure hoses are capable of withstanding a wide range of extreme temperatures from -40° to 275°F, and up to 350°F intermittently. This means that a Hotsy hose doubles functionality as a high-temperature steam hose. Specifically, these hoses will function as steam hose lines at up to 350°F when the pressure is at 350 psi or less. Steam hoses are available in lengths from 25' up to 100', and are fitted with 3/8" solid connections at both ends.
Got any queries regarding our hoses products? Please reach out to our expert team and get effective buying guidance to purchase the most suitable hose for your requirements.