Trailer Mounted Pressure Washers – Mobile Hot Water, High Pressure Cleaning & Steaming
Contract cleaners need portable cleaning equipment that will hold up to everyday use: one that's rugged and durable. You need industrial-grade pressure washers that combine hot water and steam to quickly remove greasy oil and grime. Plus you need the ability to quickly move the equipment from one location to another.
Hotsy Water Blast can customize a single or double axle trailer with the pressure washer/steamer of your choice, usually a gas or diesel engine model. By adding options like hose reels, a generator, lights, dry steam kits, detergent dispenser, tool box, water storage tanks and auxiliary fuel tanks you'll have all the equipment you need to clean in remote areas.
Hotsy Water Blast offers two basic trailer packages: a 10' trailer and a 16' trailer. Both can be custom-fitted with additional accessories.
16' Enclosed Trailer
Hotsy model 1260SS pressure washer/steamer
4.5 GPM @ 3000 PSI @ 200°F
2.25 GPM steam @ 250 PSI @ 375°F
630 gallon plastic water tank
15 gallon anti-freeze tank
High pressure reel, c/w 175' of high pressure hose
Steam reel c/w 175' steam hose
Tandem 5200 lb axles
Fully insulated
Fire-proof liner
Painted floor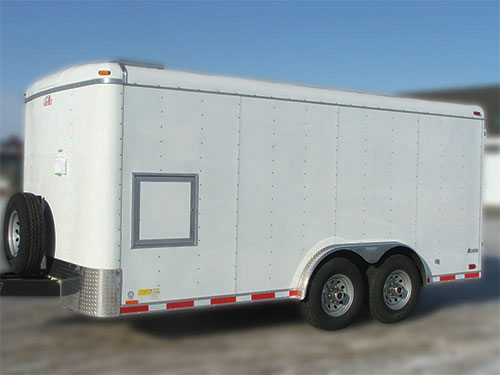 10' Enclosed Trailer
Hotsy model 1075BE pressure washer
3.8 GPM @ 3500 PSI @ 200°F
220 gallon plastic water tank
High pressure reel, c/w 175' high pressure hose
15 gallon anti-freeze tank
Steam kit optional
5,000 lb. single axle
Fully insulated
Painted floor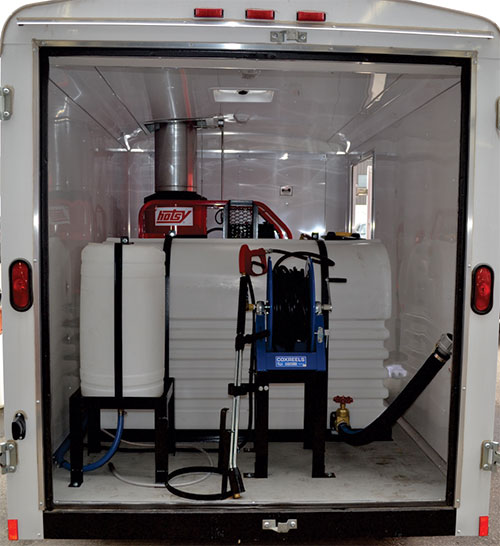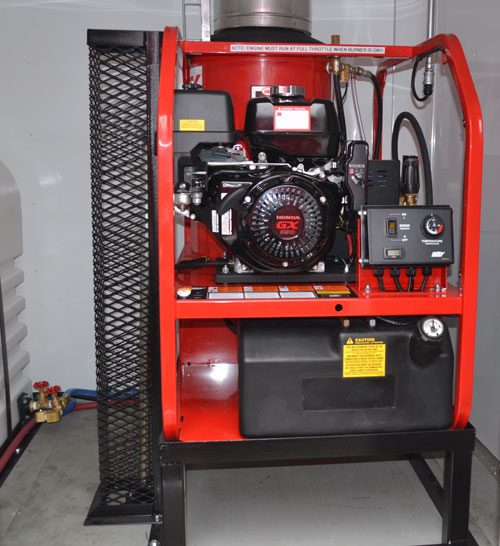 Contact us today at or visit one of our 10 branches and let us know how we can help! You can find us in: Edmonton, Calgary, Lethbridge, Red Deer, Grande Prairie (Alberta), Langley (British Columbia), Regina (Saskatchewan), Williston and Bismarck (North Dakota).