Durable, Multi-Purpose Pressure Washer Hose Reels
Calgary's Hotsy Water Blast knows that the most effective pressure washer requires an equally effective reel to retrieve and store the hose. Our reels come in a variety of styles and functions to accommodate whatever job you need to do. From versatile swivel to sturdy one piece units, these durable and affordable reels will adapt to most other Hotsy hoses and products. Each reel features various unique functions to help you do the best job possible. From hand crank and motorized retrieval methods to locking pin systems, there is a specific reel that performs best for any scenario. Holding from anywhere between 100' to 300' of hose, each Hotsy reel ensures that there will always be enough hose to get the job done.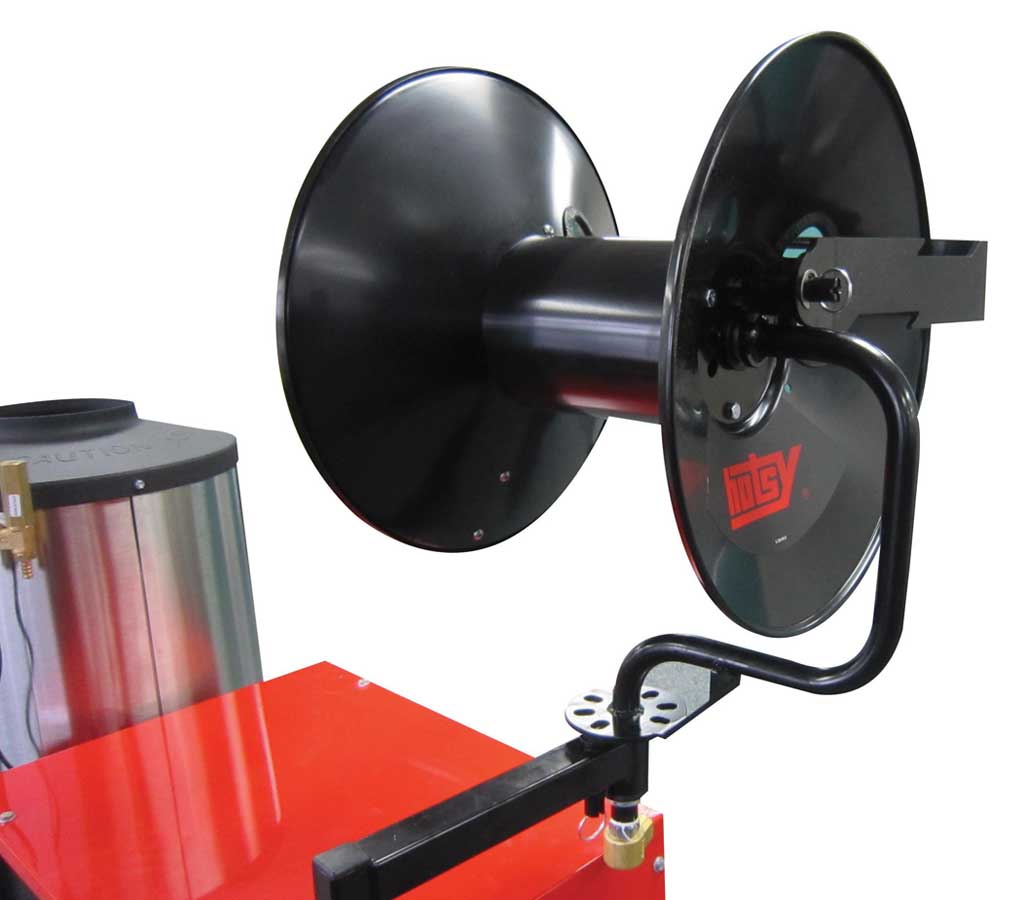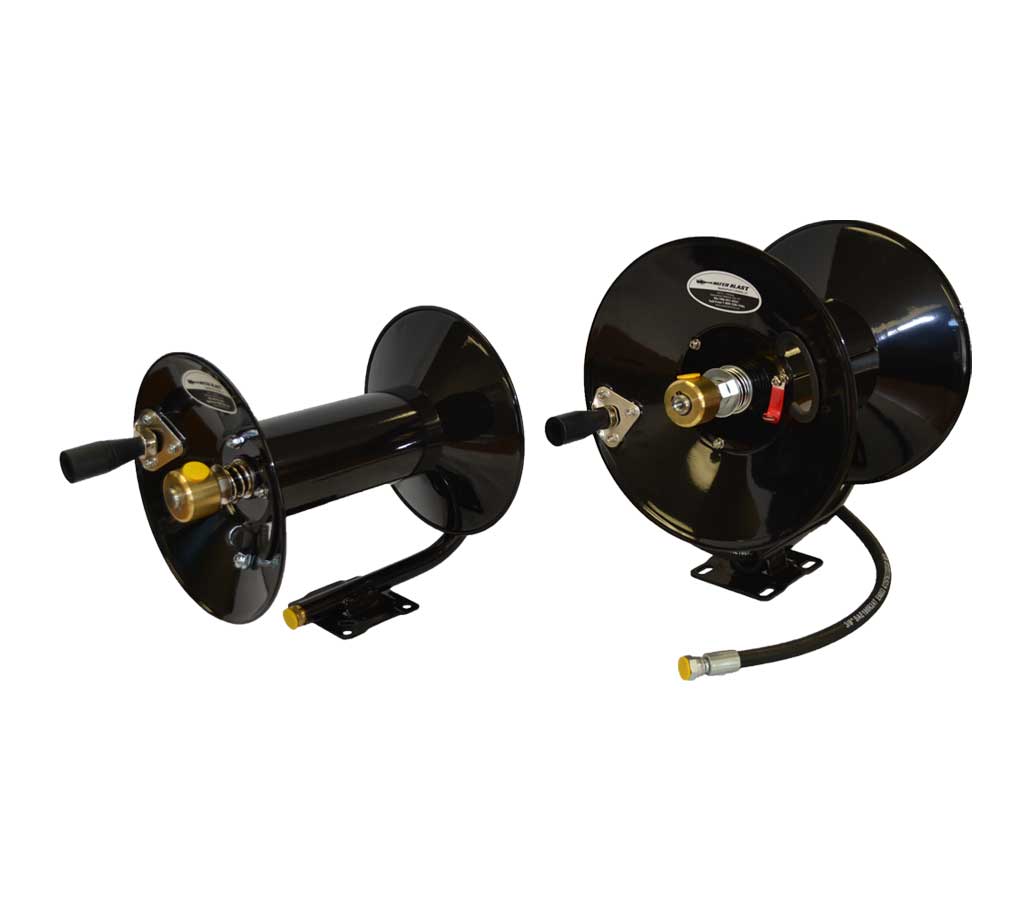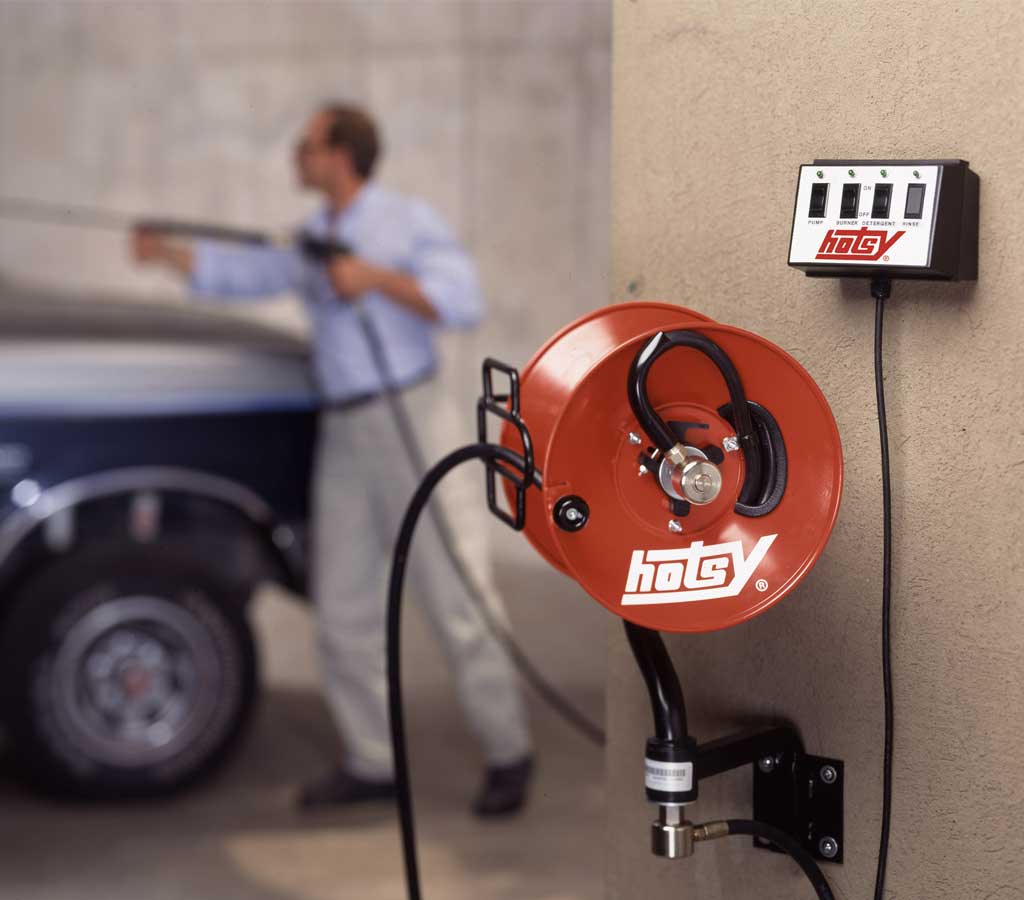 Safety Features
The following safety engineering features on our reels are designed to prevent on-the-job accidents:
Hose reels (various models)
Locking pin systems to prevent de-reeling and rotation during transport or storage
Rolled, beaded-edge flanges
Adjustable tension break to prevent "free-wheeling"
Trust the innovative advancements in Hotsy products when improving your cleaning equipment system. Our reels provide a wide range of functionality and can meet your exact needs. Download our Parts Cataloguetoday or Contact Hotsy Water Blast to order your cleaning equipment system today.
Hotsy Hose Reel