The Water Maze CL is a Versatile Wash Water Treatment System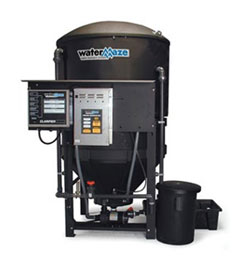 Hotsy Water Blast offers the Water Maze CL wash water treatment system, a modular system that when paired with a Filter Pac III module serves as a treat-and-discharge unit, recycle system or solids separator. Six models perform functions ranging from pre-treatment to discharge to sanitary sewer. All CL models are CSA approved.
For more information on the CL filtration system, please  contact Hotsy Water Blast at or call one of our 9 convenient locations. In Alberta: Edmonton,Calgary, Lethbridge, Red Deer, Grande Prairie. In British Columbia: Langley. In Saskatchewan:  Regina. In North Dakota: Williston and Bismarck.