Pressure washer parts and accessories for your Hotsy cleaning system
Hotsy Water Blast carries a vast selection of Hotsy pressure washer accessories. We also have a complete inventory of replacement parts so that you can easily replace worn or damaged components and get your unit back up and running quickly.
For pressure washer parts and accessories, contact us. In addition to providing you with the components you need, we can perform any necessary repair work and show you how to use the accessories you purchase.
Top-of-the-line pressure washer products
Hotsy Water Blast has the accessories you need to get the most out of your pressure washer. Here are some of our most in-demand products: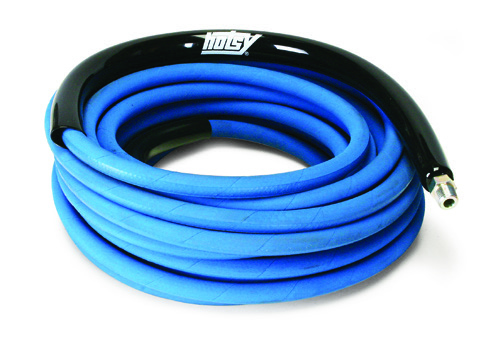 Compared with standard pressure washer hoses, our Tuff-Skin™ hoses are 20% more flexible and seven times more abrasion-resistant. They're also highly durable, can withstand extreme temperatures (from -40° to 275°F) and can handle up to 6,000 psi of pressure.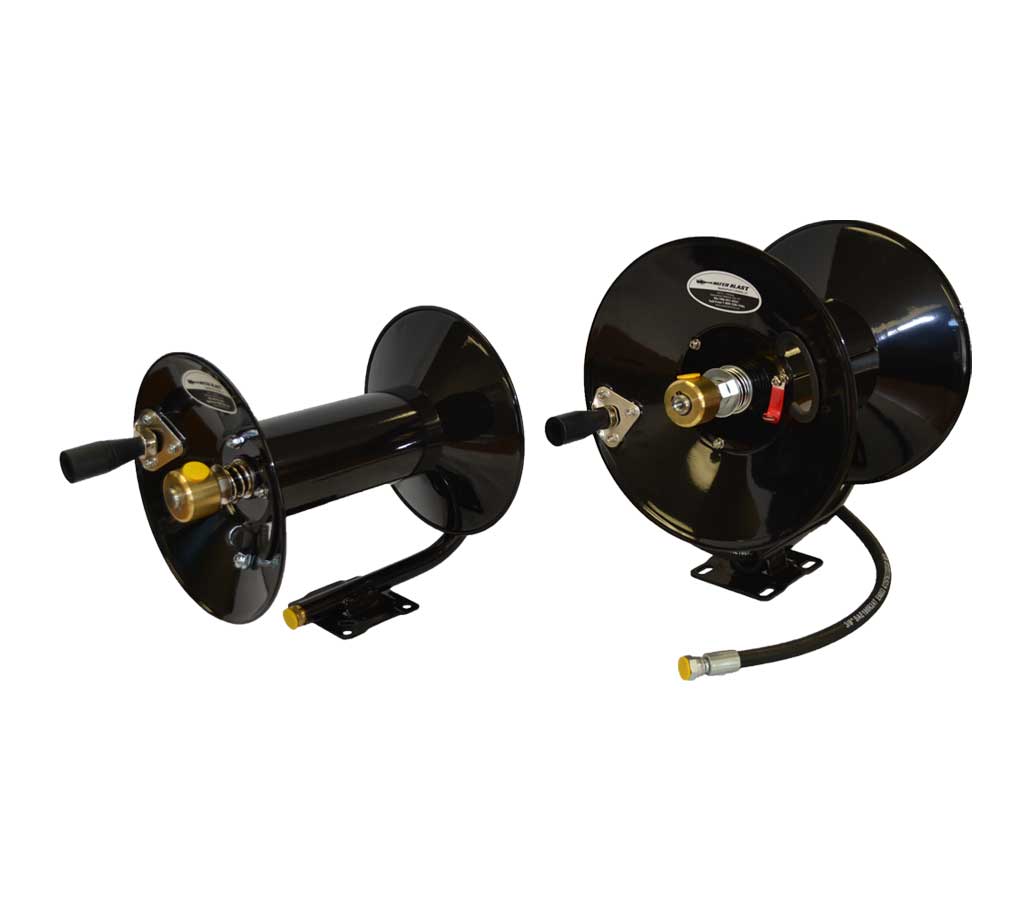 A reel allows you to easily manoeuvre and stow the hose. It also prevents hoses from getting dirty and tangled, not to mention flattened by vehicles. Our dependable hose reels can be mounted on the wall, floor or the pressure washer itself.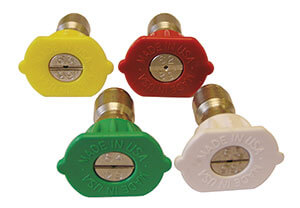 Choosing the right nozzle ensures you get maximum cleaning power without damaging surfaces. Hotsy has a full range of nozzles, from cutting nozzles that deliver a powerful, concentrated stream to wash nozzles that provide a wide spray that's ideal for rinsing. The Ripsaw Rotating Turbo Nozzle gives you the best of both worlds, combining the cleaning impact of a zero-degree nozzle with the wide coverage of a fan-spray nozzle.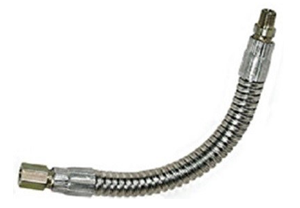 Hotsy also offers a wide range of specialty wands and lances. This includes flex wands, which bend and maintain their new shape, giving users access to hard-to-reach areas. Our telescoping lances are another popular item, which extend a pressure washer wand up to 24 feet so users can reach windows, gutters, tall equipment and other types of cleaning surfaces.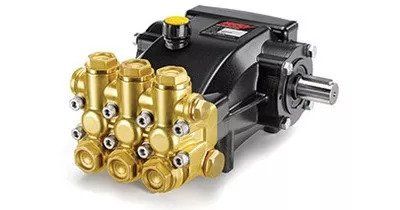 Do you need a replacement pump for your pressure washer? Hotsy Water Blast carries a wide variety of industrial high-pressure pumps, ranging from 500 to 20,000 psi and 1 to 150 GPM.
Hotsy offers a wide range of specialty pressure washer attachments to help perform specific cleaning tasks. Top-sellers include the Hotsy Water Broom and the Flat Surface Cleaner, both of which allow users to efficiently clean floors with a wheel-mounted push cleaner.
Other pressure washer parts and accessories we have in stock include:
Quick start valves
Pressure switches
Inline strainers
Thermostats
Throttle controllers
Pressure regulators
Relief, unloading, check, ball, and gate valves
Motor filters
Gauges
Foam Cannon
Variety of Brushes
To discover the 20,000-plus items we have in stock, download our full parts and accessories catalogue.
Your trusted source for pressure washer parts and accessories
For more information about our available parts and accessories, contact the experts at Hotsy Water Blast. We have nine convenient locations to serve you from: visit us in Regina, Saskatchewan; Langley, British Columbia; Williston, North Dakota; Bismarck, North Dakota; or Edmonton, Calgary, Lethbridge, Red Deer, and Grande Prairie in Alberta.