Disinfecting and Sanitizing Machines
Hotsy Water Blast offers industry-leading disinfecting and sanitizing machines to quickly and effectively sanitize public spaces and businesses. We understand the importance of sanitization and cleaning, especially in the current circumstances.
Unlike your regular sanitizers and disinfectants, cleaning with fogging machines does not require you to perform any additional rinsing or wiping. Our advanced disinfectant fogging machines are combined with Vital Oxide to provide effective decontamination for public spaces and workplaces. Hotsy Water Blast offers the following disinfectant fogging machines:
SF-750
The SF-750 is a battery operated ULV Cold Fogger. It is ideal for disinfecting and sanitizing institutional areas, restaurants, malls as well as food processing plants among others. SF-750 has a storage battery design which makes it convenient to use as you do not need to connect it with power. It comes into three different nozzle sizes such as <50 um, 50-100 um and >100 um.Its high speed motor generates high speed revolve cutting airflow, providing for an effective way of disinfecting the area or place. Its micro thin fog spraying makes it suitable to sanitize multiple environments. You can choose the nozzle in accordance with your requirements.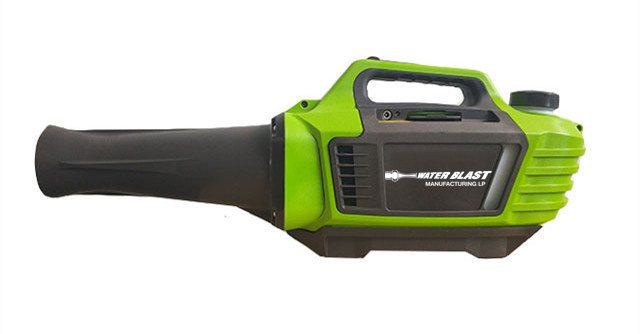 SF-751
The SF-751 is an electrostatic battery powered ULV cold fogger. You can use this fogging machine to disinfect diverse areas and spaces. It is suitable for disinfecting public places, surfaces as well as for both indoor and outdoor environments. You can be assured to receive long & distant sprays.It is based on atomization technology which offers strong absorption and is highly efficient and easy-to-use. SF-751 works on simple operation and is durable as well.

In addition to our fogging and sanitization machines, we also offer Vital Oxide Solution to be used in the SF-750 and SF-751. Vital Oxide is approved for use in public spaces, institutions as well as in homes or offices. Vital Oxide is a Health Canada and EPA-registered hospital disinfectant.
You can safely use our machines with vital oxide for sanitizing & disinfecting commercial kitchens, washrooms, retail areas, and frequently touched surfaces to ensure employees and customers are protected against COVID-19.