Pressure washer inline strainers and water filters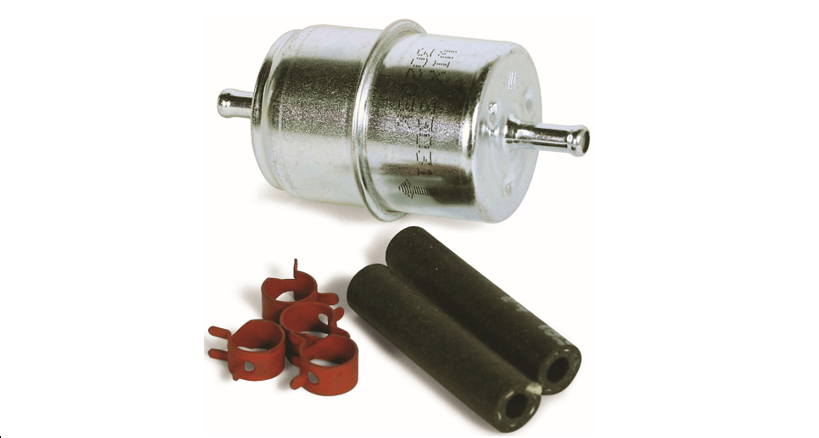 Inline strainers and water filters
As part of Hotsy Water Blast's extensive inventory of pressure washer parts and accessories, we offer a comprehensive range of pressure washer inline strainers and filters. Keeping your inline strainers and water filters in top condition increases the longevity of your pressure washer and helps it run at optimal efficiency. Contact us today to speak with a pressure washer expert about inline strainers and filters.
What are pressure washer inline strainers?
 Pressure washer inline strainers are precision-engineered devices designed to protect your pressure washer cleaning systems from the perils of dirt, rust and other debris that can accumulate in the piping system. They're strategically placed in the water inlet line, acting as the first line of defence against contaminants. These strainers efficiently filter out impurities, ensuring that only clean, particle-free water flows through the system.
What are pressure washer filters?
 Pressure washer filters are essential components that work in tandem with inline strainers to maintain the cleanliness of your wash water. They're responsible for trapping fine particles and contaminants that may pass through the strainers. Water filters enhance the quality of the water, preventing it from causing wear and tear on critical components such as the nozzles and other pressure washer attachments.
Benefits of pressure washer inline strainers and filters
 In-line strainers and water filters offer several invaluable benefits, including:
Enhanced protection. These components act as guardians, shielding your system from damaging debris, thereby ensuring the proper operation of pumps, unloaders, trigger guns, relief valves and nozzles.
Cost savings. By preventing clogs and wear on system components, inline strainers and water filters help you avoid costly repairs and downtime.
Improved efficiency. Clean wash water ensures optimal performance and extends the lifespan of your pressure washing system.
Signs you need to replace your inline strainers and filters
It's important to recognize the signs that indicate it's time to replace your inline strainers and water filters. Watch out for:
Reduced water flow. If you notice a decrease in water pressure or flow, it may be a sign that your filters and strainers are clogged.
Inconsistent cleaning. Uneven or streaky cleaning performance is often an indication that your system isn't receiving consistently clean water.
System overheating. If your pressure washer system frequently overheats, it could be due to clogged components.
Custom pressure washer solutions in Western Canada and North Dakota
Turn to Hotsy Water Blast for all your industrial cleaning equipment and custom manufacturing needs. We're your go-to resource for commercial pressure washer systems, detergents and parts and accessories. We have seven convenient locations in Canada, including Edmonton, Calgary, Lethbridge, Red Deer, Grande Prairie, Langley and Regina, plus two in the United States in Bismarck and Williston.