Hotsy Water Blast: Your Choice for Commercial Disinfecting Diesel Steam

Machines

 in Alberta
As a trusted sales and service centre for cleaning equipment, Hotsy Water Blast can provide various options when it comes to your cleaning and sanitizing needs. If you're looking to disinfect chemical-free, consider a diesel fired steamer powered by 115V. Our state-of-the-art equipment offers excellent cleaning versatility for nearly any application. We carry the Optima Steamer XD, with its incredible array of attachments, is perfect for cleaning and disinfecting everything from vehicles, conveyor systems, entry systems, floors, inventory, and virtually anything else. Do you perform landscaping? Steamers are incredible chemical-free weed killers.
Optima Steamer XD
As a multipurpose cleaning device, Optima Steamer XD is an effective cleaning, chemical-free disinfection machine, and chemical-free weed remover. Features of Optima Steamer XD:
Powerful performance: Its high-efficiency heating system provides the powerful steam required during operation.
Smart control system: The equipment includes a built-in AI chip, powered by 115V that monitors and controls the electrical and mechanical operation of the machine for both best results and longevity.
Multi-stage safety devices: Safety systems operate automatically. It detects low levels of fuel or water, if pump systems exceed standard operating parameters or fail, and or it observes abnormal burner behavior.
Easy maintenance: The equipment is engineered for longevity and low maintenance. The machine is designed by experienced engineers from pressure vessel and heat exchanger industry.
Dry and wet steam: This equipment has the ability to regulate the humidity of the steam to turn dry steam into heavy humid steam gradually.
Sanitizing without chemicals: This diesel steamer produces a superheated steam that sanitizes, disinfects, and eliminates hazardous bacteria and viruses.
Cost-effective: The only consumables are water for steam and diesel for fuel, and since it operates chemical-free, does not require additional WHMIS training.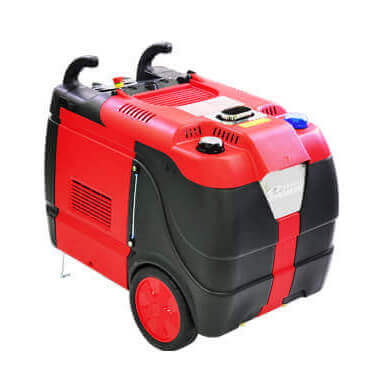 Product Accessories
We also offer various accessories that support the functions of your Optima Steamer XD: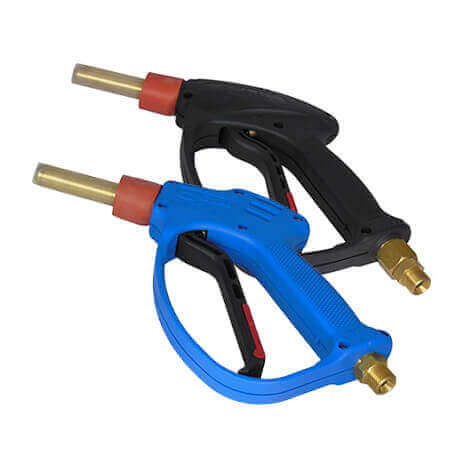 Steam guns: At Hotsy Water Blast, we have a collection of steam guns that are designed to be used with Optima Steamer XD. These steam guns can handle the high heat of dry vapour steam. There are 15 models of steam guns that have varying lance lengths, accessory quick-connectors, and nozzles for any use-case. Our experts can help you get the right tools that best suit your needs.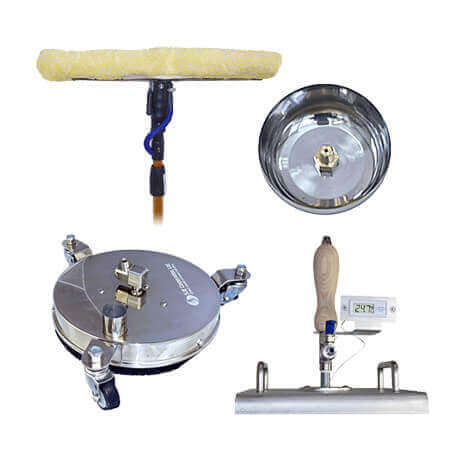 Specialty tools and attachments: We offer job-specific specialty tools, such as scrapers, brushes, and more that help you steam-sanitize everything from windows, walls, and floors to countertops and conveyor belts. We also carry chemical-free steam weed killer tools for your landscape management projects. We carry specialty tools that are designed for industry-specific applications, making things work as quickly as possible. Get the best out of your machinery with the right tools and accessories. Speak to our professionals to choose the right tools for your machinery.
Miscellaneous parts: From standard hoses to microfibre towels, we carry all miscellaneous parts that are designed for your steamer, consumables, replacement parts, and more. The steam hoses come in lengths of 10, 15, and 20 metres that can handle the high heat produced from dry vapour steam.
To learn more about diesel steamers and their parts and accessories, give us a call