Pressure Washer Attachments
Pressure washer attachments
Hotsy Water Blast offers a range of attachments for the pressure washers we sell. This includes a variety of nozzles, guns, lances and other items designed to help you perform key cleaning tasks. For help determining which pressure washer attachments can simplify the cleaning tasks your business carries out, contact the experienced professionals at Hotsy Water Blast today.
Here are some of the most popular pressure washer attachments we offer.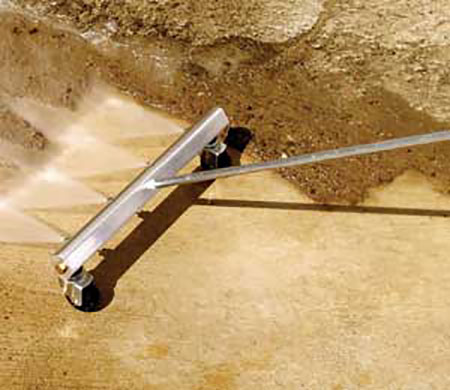 Hotsy's Water Broom allows you to save time and energy when cleaning a driveway, shop floor, parking lot or other large, flat surface. This product harnesses the power of your Hotsy pressure washer to create a high-pressure curtain of water that acts as a broom. With casters that swivel a full 360 degrees, the Water Broom makes easy work out of cleaning the dirtiest floors and outdoor surfaces.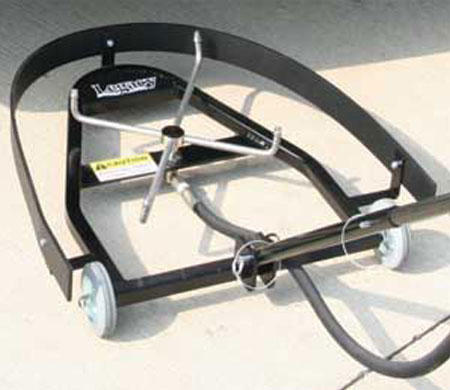 The Hotsy Undercarriage Cleaner allows you to quickly and thoroughly clean the underside of vehicles. This stainless-steel rotating assembly includes a long handle, four nozzles and casters that swivel 360 degrees. It requires only 5.5 inch of clearance.
Perfect for wash bays, car garages and fleet services, the Undercarriage Cleaner is able to remove road grime, oil contaminants, sludge, snow, salt and ice.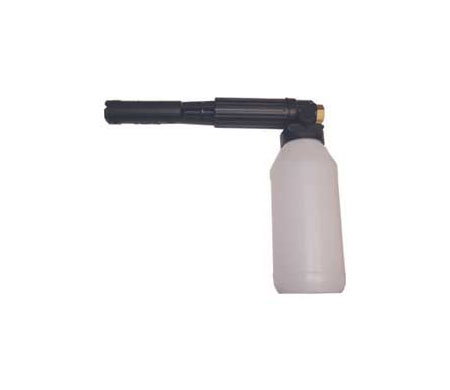 The Hotsy Foam Cannon allows you to apply a thick layer of Hotsy detergent using a spray gun. The rich lather it produces allows the detergent to stick to the cleaning surface longer, which gives the product time to activate and thereby offer a deeper clean.
The Foam Cannon makes cleaning grimy surfaces like vehicles and heavy equipment easier. It also makes your detergent go significantly further.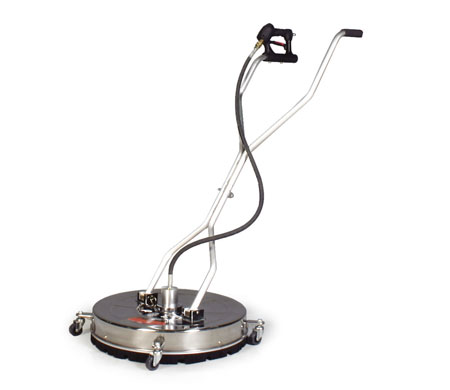 This heavy-duty cleaner (which resembles a vacuum cleaner) has caster swivels and connects to the pressure washer with a hose. The underside has a rotating nozzle that allows you to clean large, flat surfaces with the power and efficiency of a pressure washer.
Hotsy carries a variety of flat surface cleaners that are perfect for parking lots, wood decks, concrete floors and other applications.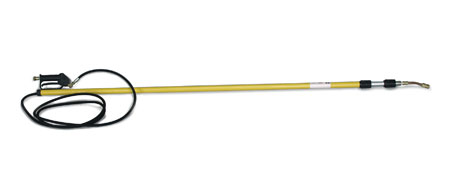 Hotsy's adjustable Telescoping Lance is an extension for your pressure washer wand. It allows you to clean hard-to-reach places such as windows, gutters, tall equipment and surfaces on commercial buildings. For your convenience, it comes in three extension sizes:
6 to 12 feet
6 to 18 feet
8 to 24 feet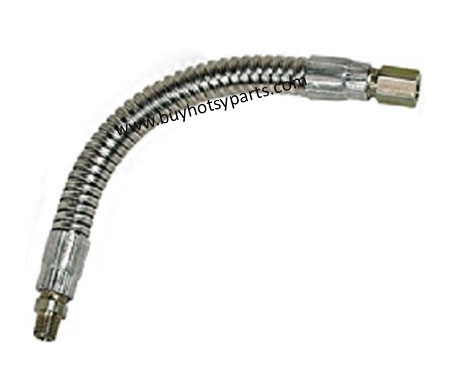 Flex Wands are a convenient pressure washer accessory designed to make washing easier. Flex Wands bend, twist, and can maintain the shape you bend it to giving users easy access to wheel wells, bumpers, underbodies, and other hard to reach areas. This specialized high pressure flexible wash wand will attach to a Hotsy wand / lance and or directly to any Hotsy trigger gun.
Pressure washer attachments in Western Canada and beyond
These are just a few among the pressure washer attachments we carry at Hotsy Water Blast and offer to our customers in Alberta, British Columbia, Saskatchewan and North Dakota. Contact us to get more information about our nozzles, guns, lances, hoses, hose reels, couplers and other Hotsy products.