Accessory Spotlight: Undercarriage Cleaner

At Hotsy Water Blast Manufacturing LP, we take pride in the versatility of our pressure washers. Not only can we custom design and construct a pressure washer to fit your or your business's needs, we also offer a wide variety of parts and accessories everywhere from Vancouver, British Columbia to Edmonton and Saskatchewan that further expand your machine's capabilities.
One accessory we offer is an undercarriage cleaner. Standard wands are hand-held instruments that are perfect for a wide range of normal washing jobs. When it comes to hard-to-reach places like the undersides of cars, however, normal wands can be a bit inefficient. Undercarriage cleaners are pressure washers that are specially designed to easily roll under objects while spraying water upward to clean hard-to-reach places. Unless you're able to lift your car in the air, an undercarriage cleaner is the easiest, most efficient way to get access to your undercarriage.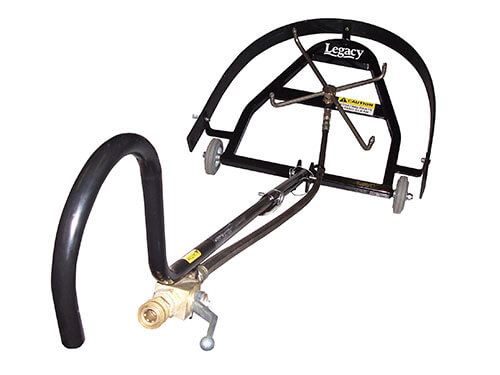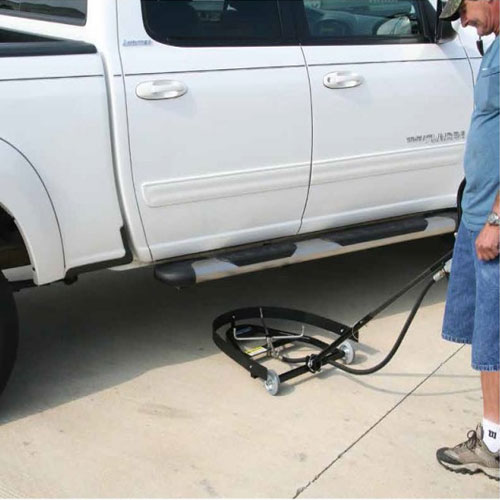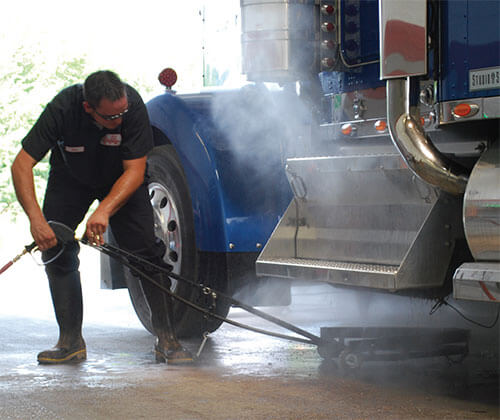 Why is an undercarriage cleaner a good investment?
Winters in Canada can be hard on machinery. Not only do you have to protect your cars, trucks, construction machinery, and agricultural equipment from the cold and snow, you also have to worry about man-made problems like corrosion from de-icing agents that we put on the roads. Salts, when left clinging to the undersides of your equipment, can eventually cause significant corrosion to any metal components.
That's where Hotsy Water Blast pressure washers come in. To protect your business's investment in your machines, it's essential that they be thoroughly cleaned. Not only are the undercarriages of your machines closest to the ground and, therefore, the most likely to get harsh salts on them, they're also places on your equipment where there are a lot of little nooks and crannies for salts and other road hazards to hide. That means that your undercarriage isn't just a difficult place to clean, it's also an area that needs to be cleaned often.
Where can I get an undercarriage cleaner?
At Hotsy Water Blast, we want all our customers to have access to the equipment they need to get the most out of their pressure washer. If your business has a fleet of cars or trucks, you know that efficiency matters. The time you'll save washing the underside of your car translates directly into savings in labour costs. Contact us today if you are interested in finding out which pressure washer parts and accessories can help you improve your efficiency in Vancouver, British Columbia, Edmonton or Saskatchewan.