4 benefits of enclosed trailer-mounted pressure washers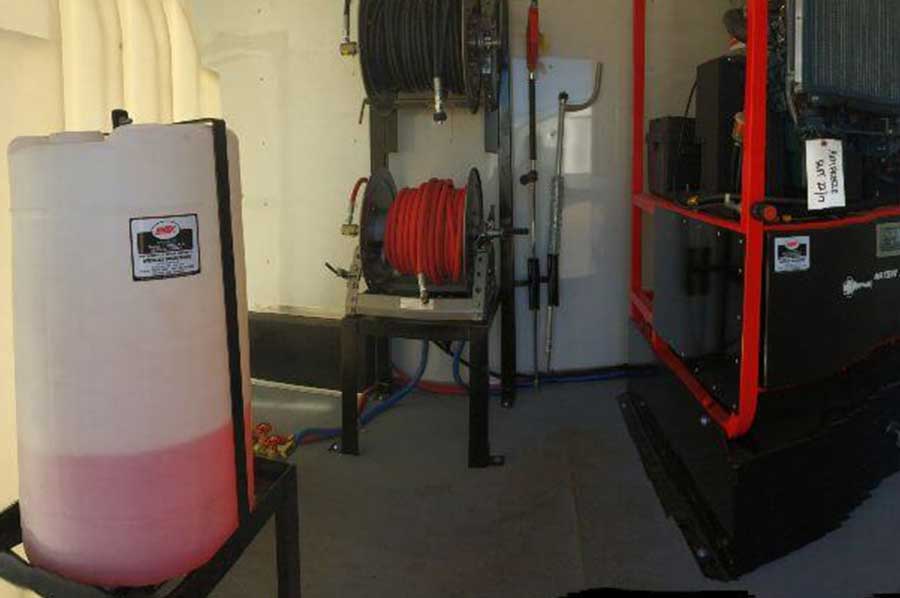 Contract cleaners need portable cleaning equipment that's reliable, effective and durable. If you're constantly bringing your pressure washer from jobsite to jobsite, you may want to invest in a fully enclosed trailer. Here are four major benefits of investing in a mobile pressure washing setup.
1. They offer superior protection
Industrial pressure washing equipment isn't cheap. Consequently, investing in an enclosed commercial trailer will ensure your pressure washer isn't exposed to the elements and won't get damaged while on the road. In addition, since your pressure washer is locked behind closed doors, it's safe from thieves and vandals, no matter where it's parked.
2. They save storage space
Industrial pressure washers are large systems that can take up a lot of space. As such, many business owners are required to store their equipment in a garage or storeroom when not in use. Therefore, having an enclosed trailer for your pressure washer frees up valuable storage space and allows you to keep all your pressure washing gear under one roof.
3. They offer great flexibility
Enclosed pressure washers are ideal for business owners who want added flexibility. For example, the trailer can be unhitched and left at the jobsite, so you don't have to waste time loading and unloading all your equipment at the beginning and end of each workday. In addition, having a portable pressure washer makes it easy to accept last-minute jobs since all your equipment is already packed and ready to go.
4. They have numerous customization options
Enclosed trailers can be customized for your specific pressure washing needs. For example, Hotsy Water Blast can customize a single or double axle trailer with a gas or diesel pressure washer. You can then choose to outfit the system with additional options such as hose reels, a generator, lights, dry steam kits, a detergent dispenser, toolboxes, water storage tanks, auxiliary fuel tanks and more.
Lastly, investing in a trailer-mounted hot water pressure washer is a must if your business regularly cleans oil, dirt and grime off of heavy-duty equipment. Consequently, they're ideal for everyday use in a variety of industries including agriculture, oil, construction, food, waste and manufacturing.
Trailer-mounted pressure washer retailer in Western Canada
At Hotsy Water Blast, we carry two basic pressure washer trailer packages: a 10-foot trailer and a 16-foot trailer. Both can be custom fit with additional accessories such as hose reels, nozzles, wands and more. If you want to learn more about our trailer-mounted pressure washers, contact us today.
Hotsy Trailer Mounted Pressure Washer