Comparing gas and electric industrial pressure washers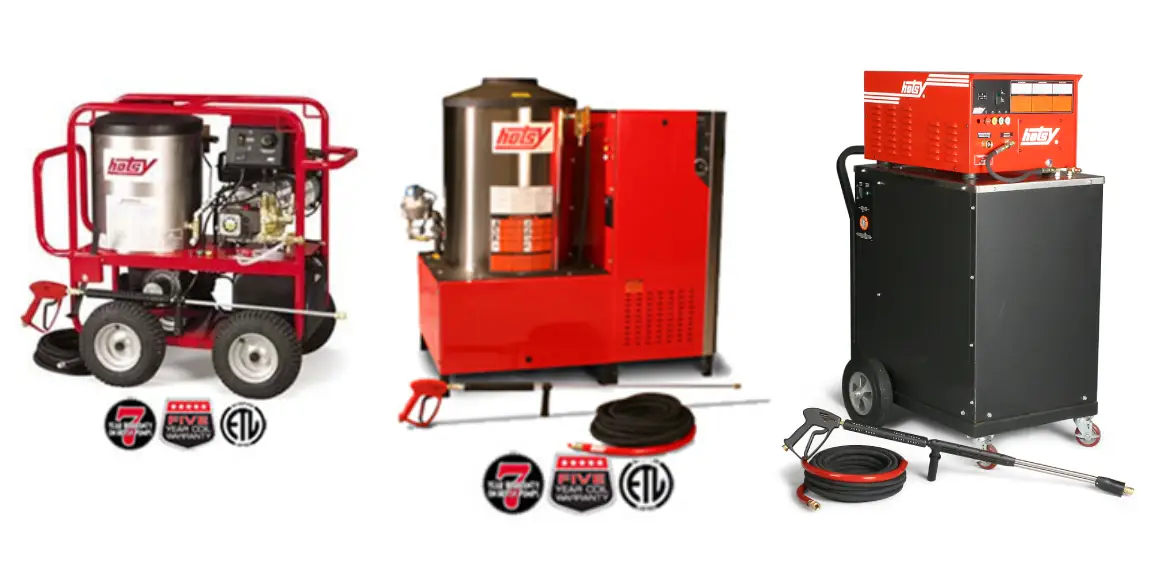 Industrial operations need effective cleaning systems that won't eat into labour hours. Pressure washers fit the bill, providing precision heavy-duty cleaning for all kinds of surfaces and large machinery. When choosing a new pressure washer, one of your first decisions is between electric pressure washers or gasoline-powered pressure washers. Here's a quick guide to help you along.
Water pressure
A pressure washer's cleaning intensity metrics include flow rates using GPM (gallons per minute) and water pressure measured in PSI (pounds per square inch). For a pressure washer that handles large-scale heavy-duty cleaning, look for a model with 2.5 GPM or higher and at least 3,000 PSI. Electric industrial pressure washers are typically designed for lighter-duty cleaning, but some models do achieve up to 5,000 PSI and 5.0 GPM or higher.
Value for money
When considering your return on investment, you must balance out the efficiency of the unit with its purchase price, upkeep costs and lifespan. Electric pressure washers often come with a lower price tag than gas models and tend to last about three to five years. On the other hand, gas-powered pressure washers have a lifespan of between five and seven years.
When it comes to keeping your pressure washer in peak form, a gas-powered system may need more maintenance than its electric counterpart, which requires little more than the occasional cleaning and pump lubrication.
Functionality
The cord connection makes electric pressure washers relatively limited in manoeuvrability. If you need to use your pressure washing system in a remote area, in a large space or on extremely large machines, you may be better off using a gas-powered model. However, you'll need to have an adequate supply of fuel.
Another consideration for functionality is versatility. If your operation requires precision cleaning, be aware that gasoline pressure washers typically have more adaptability when it comes to accessories and attachments.
Safety considerations
Whichever pressure washer you choose, remember that the water jet packs a dangerous punch. For novices, the lower pressure of a typical electric pressure washer may be easier to handle, but it does come with some risk of electric shock. If you're using a gas-powered system, it must be operated outside or in sufficiently ventilated spaces. Ear protection is also recommended, especially for noisy gas-powered pressure washers.
Gas and electric industrial pressure washers in Western Canada and North Dakota
 From pressure washer sales and professional installation to rental and leasing services, the team at Hotsy Water Blast can help you find the right pressure washer for your industrial operation. Contact us today to talk to an expert and request a quote. We're located in Edmonton , Calgary, Lethbridge, Red Deer, Grande Prairie, Langley, Regina, Williston and Bismarck, North Dakota.