4 factors to consider when choosing a pressure washer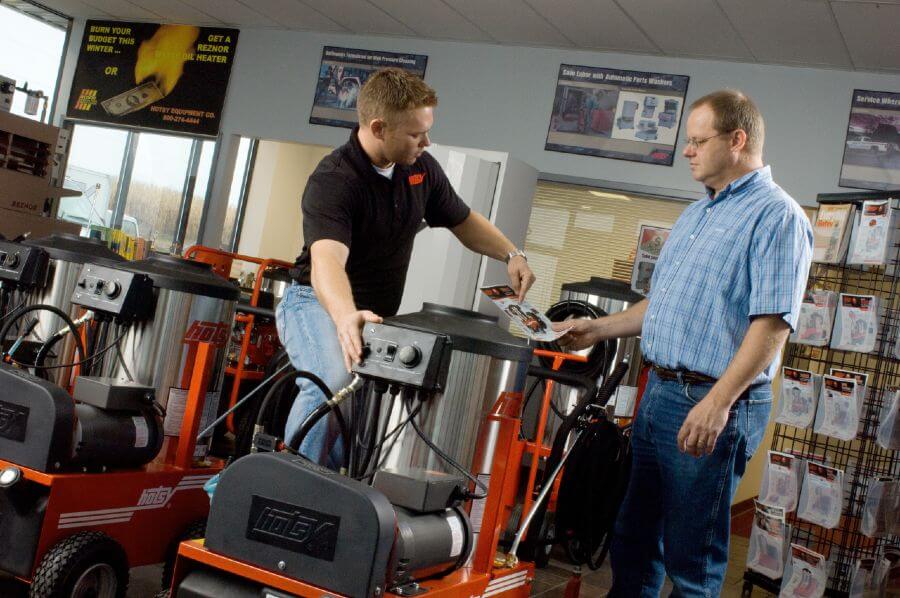 Pressure washers can be used in a variety of industries including the agriculture, gas and oil, waste, construction, food and manufacturing sectors. However, regardless of the operation you run, when choosing a pressure washer, it's important to take into account four key factors.
1. Is it portable or stationary?
Portable pressure washers are ideal if you need to use the washer in multiple locations or if consistent power isn't available. Portable units are most commonly used for small scale applications and can be mounted to trucks or trailers to create a powerful mobile setup.
However, stationary pressure washers are the clear choice if you have access to a consistent source of electricity, water and fuel. Stationary models are commonly used in wash bays to clean vehicles and equipment, as well as restaurants to keep floors and worktables clean. Furthermore, they can be located in a shed or separate room to protect against weather damage, overspray and operator abuse.
2. Is the washer water hot or cold?
Cold-water pressure washers are ideal for blasting away sand, caked-on mud or even stripping paint. When combined with the right detergents, they can be used for a variety of applications,
Conversely, hot water pressure washers are specifically designed to cut through oil, grease and grime. This makes them especially useful in the automotive industry. However, these units are heated with fuel oil, diesel, natural gas or propane and therefore require specialized ventilation.
4. What are its PSI and GPM?
When shopping for a pressure washer that delivers the efficient cleaning power you need, it's important to consider the system's pounds per square inch (PSI) and gallons per minute (GPM) ratings. A pressure washer rated with a higher PSI and GPM will clean better and faster than a lower-rated model.
If you need help making sense of the different types of pressure washers and suitable installation methods, the team at Hotsy Water Blast can help you determine which setup is right for you.
Dependable pressure washer installation
If you need a pressure washer system installed at your commercial facility, look no further than Hotsy Water Blast. Our expert technicians are happy to visit your worksite to better understand your cleaning needs. Contact us today for a custom quote. We have seven locations throughout Western Canada and two locations in North Dakota.