Hotsy solutions for the waste management industry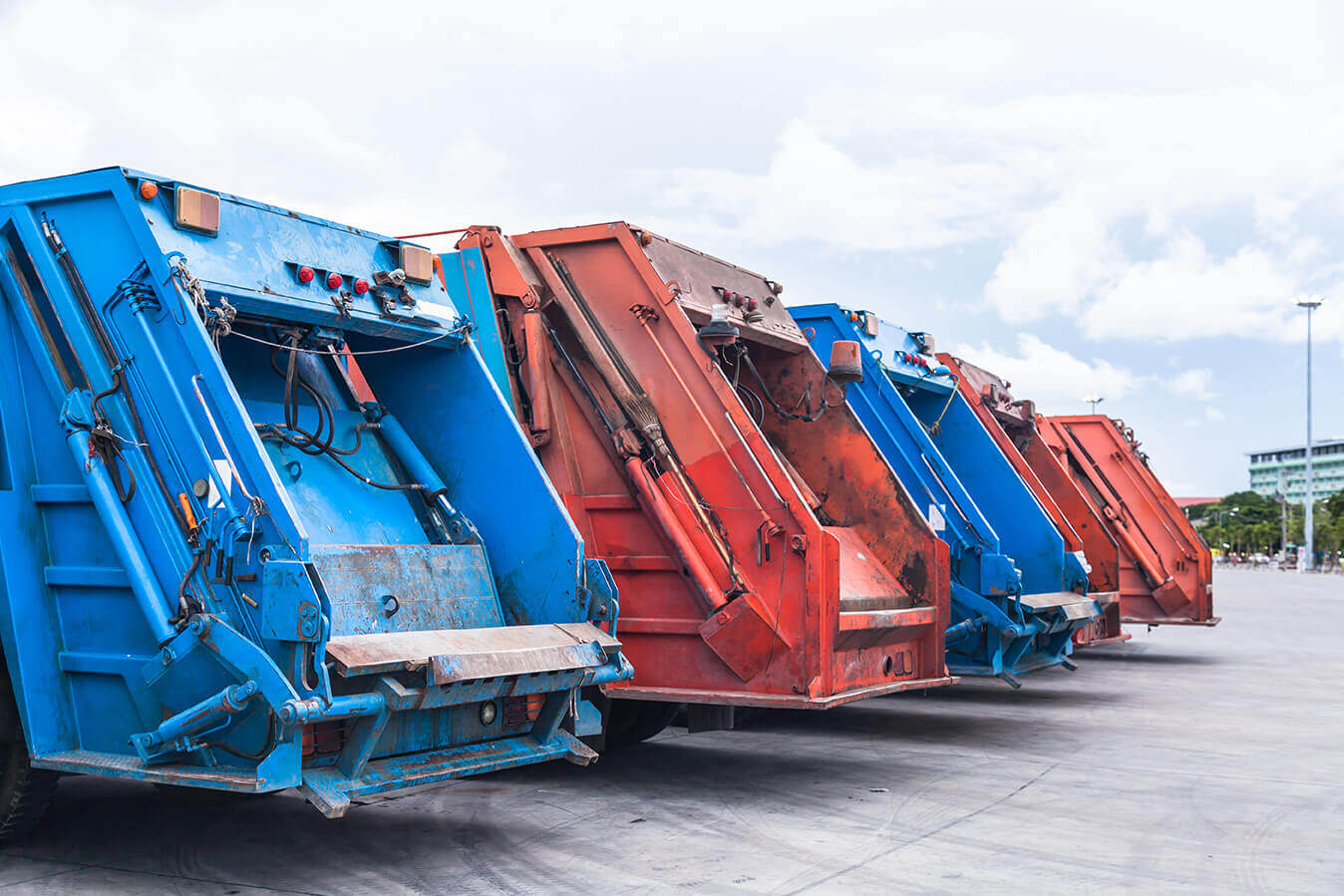 As many people in the waste management industry know, keeping things clean is crucial to both worker safety and the company's image. You therefore need reliable, flexible and powerful cleaning solutions. Here's why Hotsy Water Blast is the place to go for pressure washers in the waste management industry.
Why you need pressure washers
Pressure washers can quickly and easily remove grease, oil and other hard-to-remove substances. In addition, they can sanitize surfaces that come into contact with various kinds of waste.
Whether you have a fleet of garbage trucks, recycling collection trucks or cistern trucks, regularly and properly cleaning them will help you spot leaks and other problems. The state of your vehicles says a lot about your company, so it's important to keep them clean.
Why Hotsy Water Blast is the right supplier
A quality pressure washer is a sound investment, but only if you get reliable equipment. Here's what Hotsy can offer you:
Stationary washers. For equipment rooms and washing bays, liquid propane or natural gas-powered stationary washers are a solid choice.
Portable washers. We offer a wide range of portable washers, from truck-mounted options to custom skid-mounted We also offer smaller portable models for more flexible applications.
Outstanding durability. Our products are designed for heavy-duty use and maximum durability. The welded steel frames and power coatings on our products guarantees that your pressure washer will be able to withstand years of use in difficult conditions.
A wide range of detergents. Waste management applications require serious cleaning power. We carry a wide range of products to help you keep your fleet and facilities clean.
Unparalleled warranties. Hotsy Water Blast pressure washers have some of the best warranties in the industry, and we're proud to stand by our products. When you purchase a washer from us, you're also purchasing peace of mind.
If you aren't sure which water pressure model best meets your needs, our team of experts can help. We have extensive experience aiding companies from a wide range of industries with their cleaning requirements, including those in waste management.
Industrial and heavy-duty pressure washer experts
With our wide range of pressure washer models and our over 40 years of experience, rest assured that Hotsy Water Blast can help. We work with businesses in Langley and all over British Columbia. Contact us today to learn more about our services or to get a quote.