How to choose a hose reel for your pressure washer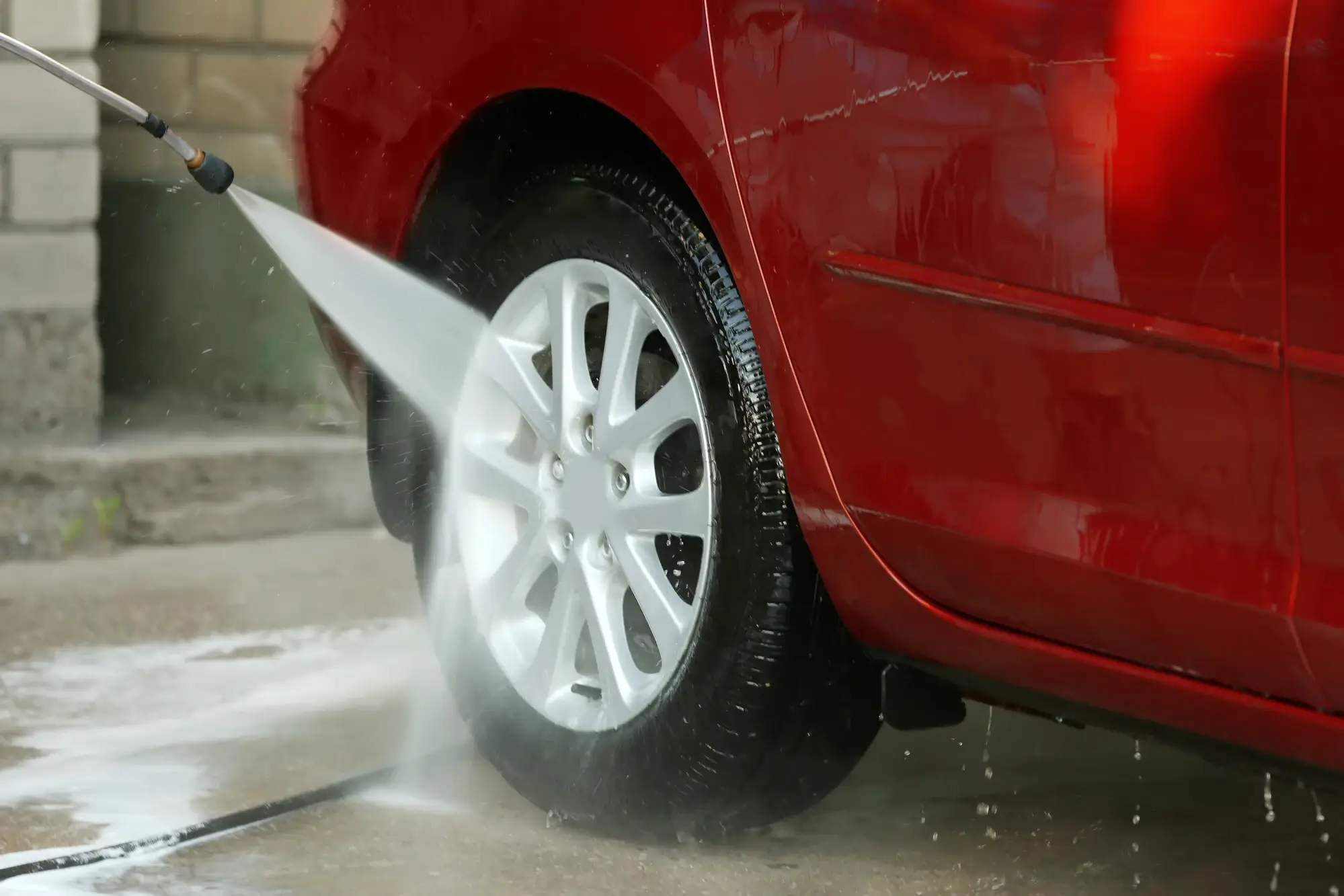 A powerful pressure washing setup requires a reliable reel to retrieve and store the hose. Do you know what you're looking for in a power washing hose reel for your commercial operation? Here are five things to consider.
Hose diameter and length. Pressure washer hoses come in three standard sizes: 1/4-inch, 5/16-inch and 3/8-inch. Depending on the diameter, most reels can hold anywhere from 100 to 300 feet of hose. You can easily fit 200 feet of 3/8-inch hose on most standard reels. If you need more than 200 feet of hose, you may need a larger model. Choosing a reel that adequately holds your desired length of hose with ease is essential.
PSI rating. Ensure the hose reel you choose is rated for at least 1,000 PSI above your washer's output. For example, if your washer is rated for 5,000 PSI, ensure your hose reel can handle 6,000 PSI. If your reel can't bear the pressure, it'll most likely break down. Hotsy carries industrial hose reels that can handle pressures up to 10,000 PSI.
If you plan on using a hot-water pressure washer, you must ensure the reel can withstand extreme temperatures. For instance, look for a hose reel made of stainless steel layered with enamel that can endure water temperatures up to 200 C.
Manual or retractable. Manual crank reels are affordable and let you control the length of the high-pressure hose by hand. It's a great option for hot and cold water stationary pressure washers. However, a retractable hose reel is slightly more expensive. It can be spring-driven or electrically operated so the hose winds up on its own. The retractable is well-suited to wash bays and pressure washer trailers.
Safety features. Ideally, your hose reel should have a lock pin and braking system. A lock pin prevents de-reeling and rotation during transportation and storage, while a braking system prevents freewheeling. These features come standard on all Hotsy hose reels to prevent on-the-job accidents.
Hotsy carries hose reels in many styles and functions to accommodate whatever job you need to do. From versatile swivels to sturdy one-piece units, Hotsy's durable and affordable reels can be paired with many of Hotsy's pressure washer parts and accessories.
Pressure washer hose reels for sale
For a pressure washer hose reel that can handle your demanding work environment, look no further than Hotsy Water Blast. Our reels provide a wide range of functionality and can meet your exact needs. Contact us today for more information or to receive a free quote. We have seven locations throughout Western Canada and two locations in North Dakota.