Know your pressure washer: Gas vs. Electric

When you opt to purchase a pressure washer for your business, you'll have to decide whether you need a gas or an electric model. Gasoline or diesel powered pressure washers utilize an engine to drive the pump, whereas an electric powered pressure washer utilizes a motor to drive the pump. Both engine and motor powered pressure washers can be cold or hot water units.
Both these types of pressure washers have their advantages, so it's a question of determining which is best suited to your businesses' needs. In this article, we'll help you make an informed decision by looking at how gas and electric pressure washers compare.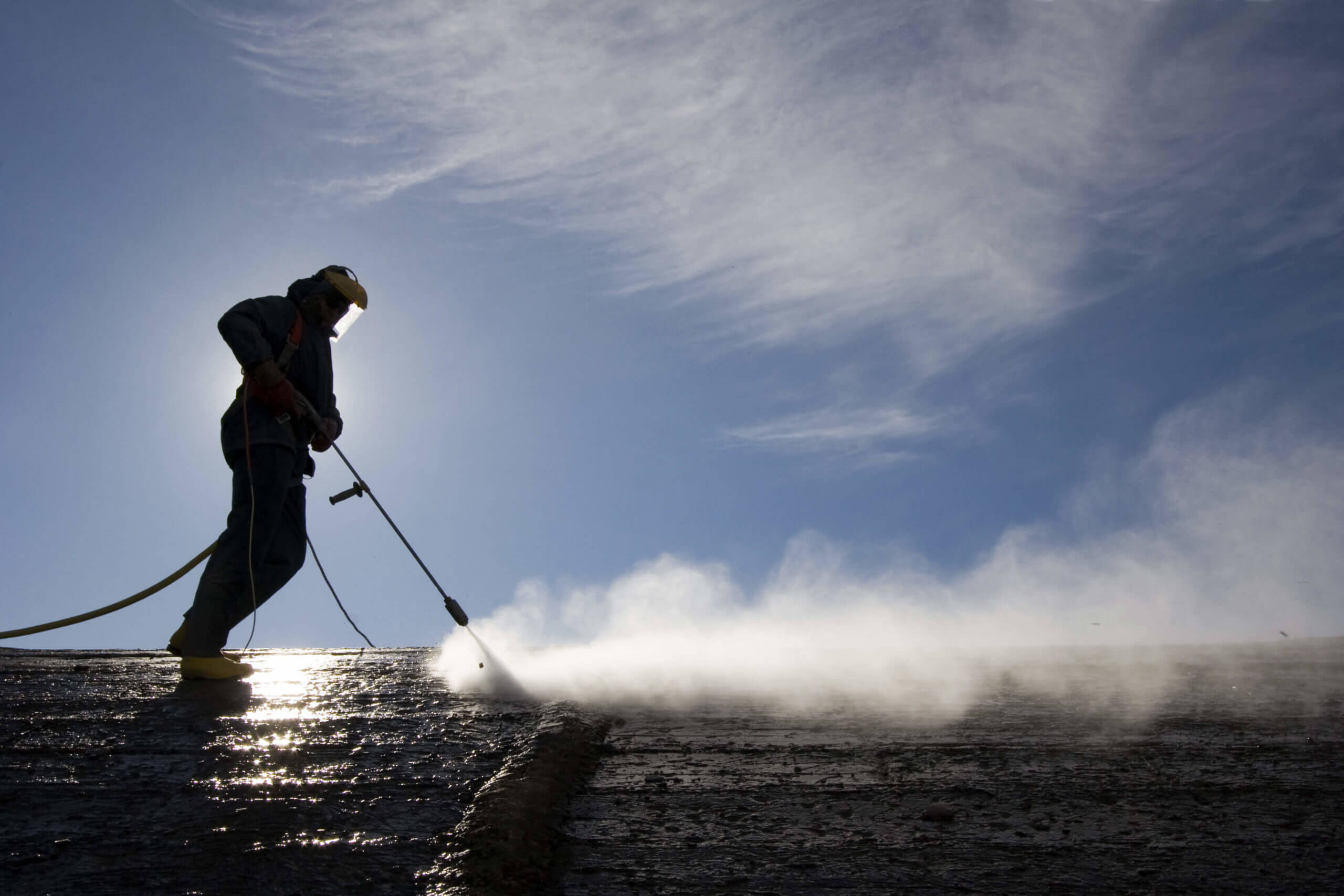 Which is more powerful?
Some suppliers will tell you that gas pressure washers are more powerful than electric ones. However, this is only true of residential pressure washers. Industrial electric pressure washers made by Hotsy are capable of delivering as much power —up to 3000 psi! —as the standard gas model.
Why might electric pressure washers be your best choice?
Electric pressure washers have several advantages that make them an excellent option in certain work environments.
They're more energy efficient
Electric pressure washers are the more economical option, as electricity is a more efficient power source. Plus, you don't have to worry about refueling the machine and engine maintenance.
Electric pressure washers generate less noise than gas ones, making them suitable for quieter work environments.
They're ideal for indoor use
As they don't create any exhaust, electric pressure washers are safe to use in poorly ventilated indoor areas or facilities that restrict the use of petroleum.
Why might gas pressure washers be your best choice?
The principal advantage of gas pressure washers is that they can be used practically anywhere. Since they don't need to be plugged in, they can be used in places electric ones can't, such as outdoor locations and remote work sites without available outlets. In addition, they can be skid mounted onto trucks, vans and trailers.
Since it's common for companies to need to move their cleaning equipment between multiple locations, gas pressure washers tend to be the most popular choice. However, electric pressure washers are a great option for stationary applications like wash bays.
When neither gas nor electric suit your application, hybrid units are available.
Gas and electric Hotsy pressure washers in Western Canada
At Hotsy Water Blast, we have a vast selection of both gas and electric Hotsy power washers. Our experts can help you determine which type, model and set up (stationary, steam skids, steam trucks and so on) is right for your company. For more information, contact us today or visit one of our locations in Calgary, Edmonton and across Western Canada.