4 advantages of leasing your pressure washer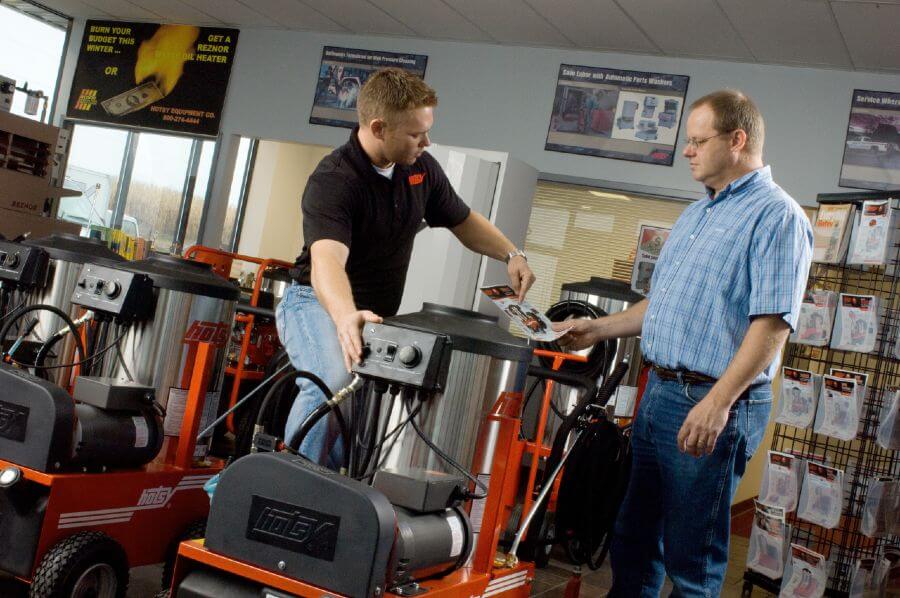 If you need a new pressure washer for your business but money is tight, you may want to consider leasing. This option allows you to get the equipment you need right away, without having to put any money down. Here are four reasons you should consider leasing your next pressure washer.
You can benefit from tax deductions. Your lease payments can be deducted as a business expense, effectively lowering your business' tax liability.
You can improve your financials. Monthly lease payments are considered an expense, whereas a loan is considered long-term debt. Consequently, having less debt on your balance sheet can improve how your financials are perceived, thereby helping you secure better financing for your business.
You can upgrade your equipment. Leasing allows you to stay on top of the latest advances in equipment and technology. For example, once your equipment becomes outdated or obsolete, you can upgrade to the latest pressure washer model on a new lease. In addition, upgrading to new equipment offers you access to a greater range of efficiencies and saves you money on repairs.
You can improve your cash flow. When you lease, you don't have to worry about tying up cash or credit lines. This allows you to hold onto the capital you need for other business expenses. Additionally, with a lease, you have a pre-determined payment schedule, which can help you budget more effectively.
Lastly, when deciding whether to lease or buy a new pressure washer, it's best to research your options and talk with the experts at Hotsy & Lease Consultants to determine what will work best for your business and financial situation.
Hotsy leasing plans
At Hotsy Water Blast, we offer several leasing plans on all our pressure washers with terms of up to 60 months. You can also bundle accessories, detergents and services into your monthly payments. Furthermore, unlike other leasing plans, with Hotsy & Lease Consultants, there's no document fees, no application fees, no forced insurance plans, no evergreen clauses and no minimum sales price. Our knowledgeable staff can suggest a plan that fits your budget and suits your needs.
Leasing pressure washing equipment in Western Canada
Don't let old pressure washing equipment hold your business back from making money. As a leading pressure washer dealer in Western Canada, Hotsy Water Blast offers several flexible equipment leasing plans to suit any budget. Whether you own a business in the agriculture, oil, waste management, construction, food or manufacturing industry, we have a pressure washer to meet your needs, including truck-, trailer– and skid-mounted models. Contact your local Hotsy dealer for more information. We have branches in Alberta, British Columbia, Saskatchewan and North Dakota.