Poised under pressure: enhanced safety with Hotsy explosion proof pressure washers

On oil and gas well sites, safety is of the utmost importance. Given the high flammability of oil, one of the greatest concerns is explosions and fires. This being the case, explosion proof pressure washers are an indispensible piece of equipment.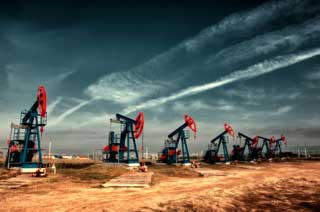 Benefits of explosion proof pressure washers
Explosion proof pressure washers contain pressurized water and specialized detergents to clear surfaces of dirt and debris, particularly sludge, oil,
grease and salt buildup. The device is used frequently on land and on offshore oil rigs to keep oil platforms clean and safe. The detergents are
heavy-duty and at the same time non-toxic for the water and environment, making them ideal for this use.
Explosion proof pressure washers are also used frequently to clean surfaces and equipment in various other workplaces, such refineries, extraction
facilities, mines, chemical plants as well as heavy industrial, pharmaceutical and grain handling facilities.
In addition to keeping these work areas safe, explosion proof pressure washers are designed to be optimally safe themselves. They are, hence the name, made with explosion proof components, and they don't produce any open flames, exhaust or fumes.
The devastating consequences of explosions on oil rigs
To appreciate the importance of explosion proof equipment on oil rigs, it's worth reflecting on the destruction explosions can cause at these worksites.
Two events that stand out are the Piper Alpha catastrophe thirty years ago and, more recently, the Deepwater Horizon oil spill of 2010.
In 1988, the Piper Alpha was the world's most successful rig. One day in July a small gas leak resulted in an explosion that engulfed the rig in flames. Of the 224 crew members on site, 167 of them perished. It was the deadliest offshore oil disaster of all time.
In 2010, catastrophe struck off the coast of Louisiana when an explosion and subsequent fire occurred on BP's Deepwater Horizon oil rig. The rig burned for two days and then sunk, triggering the largest oil spill in history.
These events are ones of low probability and high consequence. Smaller incidents, however, occur every day. In fact, hundreds of fires and explosions occur on oil rigs in North America every year. Such accidents can usually be avoided. Sometimes it's a question of better safety procedures; sometimes it's a question of better equipment.
Buying a top quality explosion proof pressure washer
Hotsy Water Blast is the number one supplier of high-pressure cleaning and steaming equipment. You can count on our portable pressure washers to cut through any oil residue or grime. They're perfect for cleaning equipment used in extraction facilities, mines and refineries. We go beyond what other companies provide by supplying custom equipment designed to meet your specifications.
Choose a superior product and service: contact Hotsy Water Blast at one of our 9 locations in Alberta (in Edmonton, Calgary, Lethbridge, Red Deer and Grande Prairie), Saskatchewan (Regina), British Colombia (Langley) or North Dakota (Williston and Bismarck).