The differences between pressure washer inline strainers and filters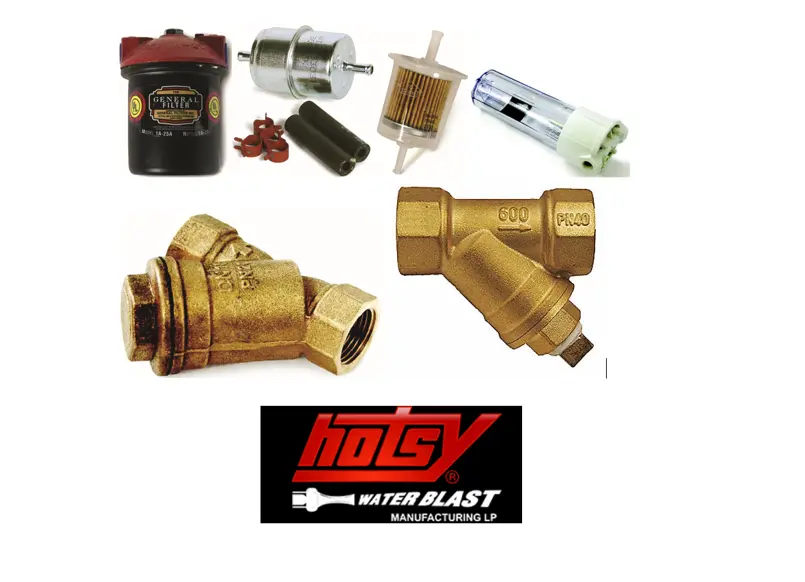 Pressure washers are vital tools for cleaning a wide range of surfaces, from vehicles and sidewalks to industrial machinery. They rely on a variety of components to function effectively, and two crucial parts are inline strainers and filters. While these terms are sometimes used interchangeably, there are significant differences between them that can impact the performance and longevity of your pressure washer cleaning systems.
Pressure washer inline strainers
Inline strainers are designed to remove large, visible debris and particles from the water supply before they enter the pressure washer pump. They serve as a first line of defence, preventing objects like rocks, twigs and leaves from reaching the pump and causing damage. Pressure washer inline strainers are typically located at the water inlet, which is the point where the pressure washer connects to the water source.
Key characteristics of inline strainers include:
Initial filtration. Inline strainers use a mesh or screen filter to trap large particles. These filters come in various mesh sizes, allowing you to choose the appropriate level of filtration for your specific needs.
Easy inspection and cleaning. Inline strainers are easy to inspect and clean. You can quickly remove and clean the strainer when it becomes clogged, ensuring uninterrupted water flow.
Low cost. Inline strainers are cost-effective and readily available, making them a popular choice for basic filtration needs.
Pressure washer filters
Filters are designed to provide a more comprehensive level of filtration. Unlike inline strainers, filters can capture not only large pieces of debris but also small particles that may not be immediately visible. Filters are typically placed after the pump, ensuring that clean water is delivered to the pressure washer nozzle or other attachments.
Key characteristics of filters include:
Advanced filtration. Filters can capture both large and fine particles, including sediments, minerals and other impurities. They help improve water quality, which is crucial for preventing nozzle clogs and pump damage.
Multiple filter media. Filters use a variety of filter media, such as ceramic, paper or fabric. Each type of filter media has specific capabilities and filtration ratings, allowing you to choose the most suitable filter for your application.
Long maintenance intervals. Pressure washer filters generally require less frequent cleaning or replacement than inline strainers. This can reduce downtime and maintenance costs in the long run.
Pressure washer solutions in Western Canada and North Dakota
Are you ready to enhance your pressure washer's performance and prolong its lifespan? Hotsy Water Blast has top-quality pressure washer inline strainers and filters, as well as an array of detergents and parts and accessories. Our expert team is here to help you find the perfect solution for your industrial cleaning needs. We have seven locations throughout Western Canada and two locations in North Dakota. Contact us today for more information. We're located in Edmonton , Calgary, Lethbridge, Red Deer, Grande Prairie, Langley, Regina, Williston and Bismarck, North Dakota.