Truck vs. trailer-mounted mobile pressure washer systems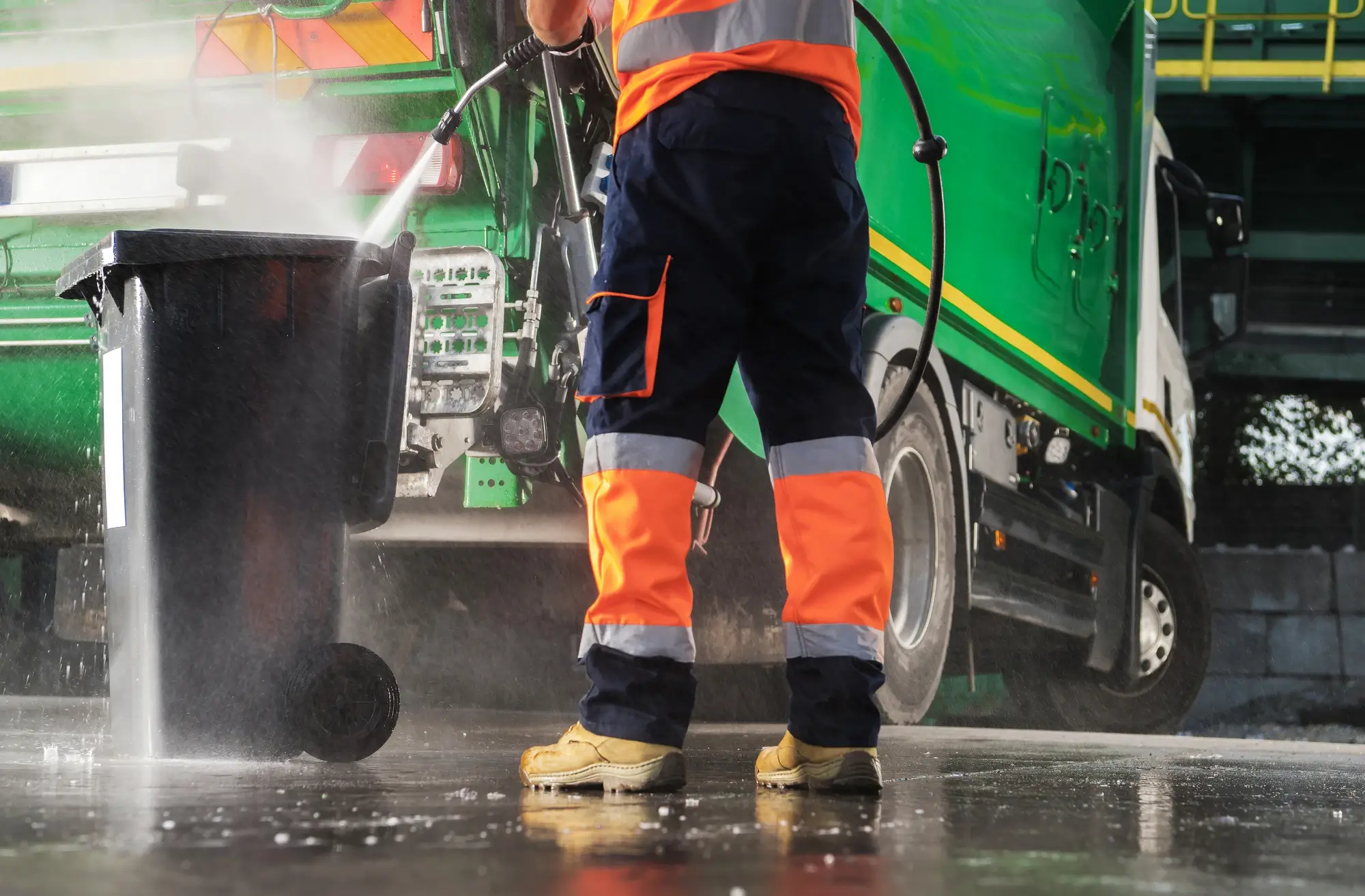 If you're looking for a portable, powerful pressure washing system, you may consider installing a pressure washer on the back of a pickup truck or in a trailer. Both methods have advantages and disadvantages. Here's a rundown of each.
Truck-mounted pressure washer system
A truck-mounted pressure washer system makes getting to job sites easy. You can move quickly between locations and don't need to hook up a hitch or worry about complicated manoeuvring with an attached trailer. An additional upside to the truck-mounted pressure washer is that your upfront installation costs are lower for a truck than for a trailer.
The truck-mounted system does have a few downsides. Your truck has less space than a trailer, so you may have to choose what to include and leave out of your pressure washing kit. Your vehicle becomes less versatile, as the pressure washer won't allow you to use it for anything else. Because your cleaning capabilities depend on your truck, you may have to cancel jobs and lose contracts if it breaks down.
Trailer-mounted pressure washer system
The trailer-mounted pressure washer system gives you more transport flexibility. You can leave the trailer at a job site and use your truck for other purposes. Since the trailer can attach to any load-hauling vehicle, you don't have to worry about a truck breaking down and preventing you from getting the pressure washer to the job site. You can also use a trailer to advertise your business with eye-catching signage.
The downsides of trailer-mounted pressure washer systems involve installation cost and versatility. The trailer-mounted system costs more upfront than truck-mounted ones. Additionally, because the trailer is dedicated to pressure washing, you won't be able to use it to carry other loads.
Essentials for any pressure washer system
Whether you decide to go with a trailer- or truck-mounted system, there are some must-haves you'll need in your kit. Talk to your pressure washer dealer to ensure you get the right accessories for your system. Ask about the following items:
Custom portable pressure washer systems in Alberta and Western Canada
Hotsy Water Blast offers a wide selection of electric, gasoline and diesel pressure washer solutions. We can customize a trailer- or truck-mounted pressure washer system to your needs with our design and engineering services. Our pressure washer installation technicians will ensure your system is stable and able to withstand the harshest conditions. Contact us today to request a quote.