How to determine if a trailer-mounted pressure washer is right for you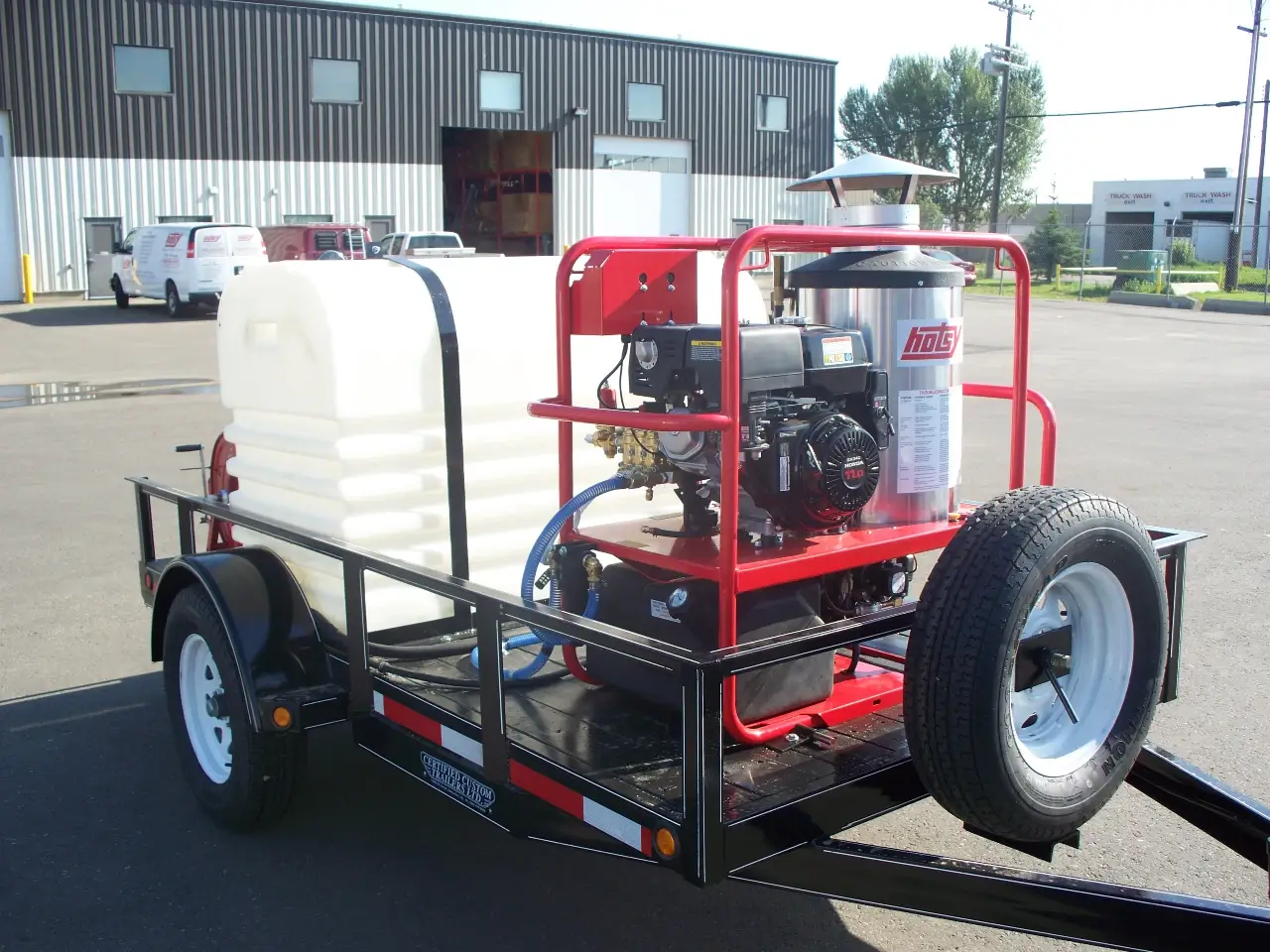 Do you run a mobile pressure washing business? Are you considering investing in a trailer-mounted pressure washer to improve your workflow? If so, here are a few questions to ask yourself before taking the plunge.
What type of business do you run?
Are you a contract cleaner? Do you often work on remote construction sites? Do you work in the oilfield? If so, a trailer-mounted pressure washing rig could be a great solution for you. You can keep your entire setup in one place, including the water tank, making it easy to clean off-grid. Plus, the fact that it's enclosed ensures that it won't get dirty or damaged when you're lugging it from place to place.
Do you often work in bad neighbourhoods or leave your equipment unattended?
A trailer-mounted pressure washer is a great option if you frequently work in rough areas. The entire unit is enclosed within the trailer and can be locked, so you don't have to worry about thieves or vandals swiping your equipment. Everything is safe and secure.
Do you need to travel to various worksites throughout the day?
Having a trailer-mounted pressure washing system makes sense if you must travel to various job locations every day. You can easily go from place to place without wasting time packing everything up. All your equipment is on wheels and ready to go whenever you are.
Plus, Hotsy Water Blast's trailers can be hooked up to any load-hauling truck or van, so you don't have to worry about a vehicle breaking down and preventing you from getting the pressure washer to the job site.
Custom pressure washer solutions
Hotsy Water Blast offers custom pressure washing packages for 10- and 16-foot trailers. We can customize a single- or double-axle trailer setup with a hot-water gas or diesel pressure washer. You can then outfit the system with additional options such as a hose reel, generator, lights, dry steam kits, a detergent dispenser, toolboxes, water storage tanks, auxiliary fuel tanks and more.
Our team offers professional pressure washer installation and design and engineering services to ensure your setup meets the needs of your business.
Trailer-mounted pressure washing units
No matter your business's cleaning needs, Hotsy Water Blast has a mobile pressure washer setup that will exceed your expectations. We also carry an extensive selection of parts, accessories and detergents to make any cleaning job a breeze. We have seven locations in Western Canada and two in North Dakota. Contact us today for more information or to request a free quote.