Know your nozzle: a guide to pressure washer nozzle spray patterns

Know your nozzle: a guide to pressure washer nozzle spray patterns
Selecting the proper nozzle for your pressure washer can make the difference between delivering a quick, powerful clean and damaging the surface you're spraying. Fortunately, manufacturers of pressure washer nozzles have made things easy on pressure washer users. Nozzles are universally colour-coded, with the different colours designating specific spray patterns. There are five standard nozzle colours.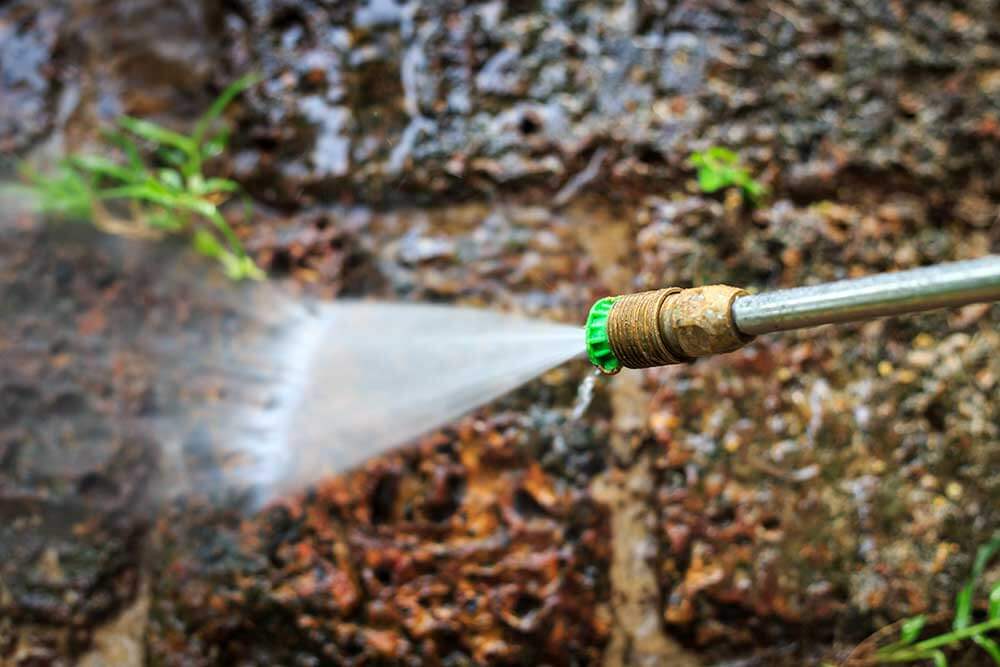 Red nozzles have a spray pattern of zero degrees and consequently produce a narrow, highly concentrated stream. This nozzle should only be used on tough surfaces like concrete to remove the most tenacious stains. It's powerful enough to strip paint and dent or puncture soft materials like wood, fabric or weakened metal.
Yellow nozzles have a spray pattern of 15 degrees. They produce a powerful, cutting edge that's effective on heavy dirt and grime. Yellow nozzles are a good choice for washing heavy-duty equipment or farm equipment. Like red nozzles, they can damage wood or other softer materials.
Green nozzles have a spray pattern of 25 degrees. They produce a moderately powerful spray and a flushing or sweeping effect. This attachment is perfect for power washing vehicles with fine finishes.
White nozzles have a spray pattern of 40 degrees. This wide, low-pressure spray pattern is ideal for cleaning sensitive surfaces like siding, decks and windows. It's also great for cleaning large areas such as driveways and pools in a short amount of time.
Black nozzles provide very low pressure and a wide spray radius. They're used to apply soaps and detergents easily and broadly.
Generally, when you buy a new pressure washer it will come with all or most of these nozzles. Plus, there are a number additional nozzles available that are designed for specific cleaning applications. For example, the Hotsy Turbo Nozzle, a spinning nozzle with a zero-degree spray pattern, is a great option for heavy-duty cleaning jobs.
Know that if you're purchasing a new nozzle, you must ensure that it has the correct orifice size. The optimal size for your pressure washer is determined by its PSI and GPM. Many pressure washer manufacturers include the recommended nozzle size on the system information label. Otherwise, you can determine the size by consulting a nozzle sizing chart or by talking with your local pressure washer dealer. It is important to note that using a nozzle not sized appropriately for your machine can damage your equipment and or reduce cleaning efficiency.
Heavy-duty pressure washers for any industrial application
Reach out to us at Hotsy Water Blast for the best selection of commercial-duty hot water pressure washers, including pressure washer parts and accessories such as wands and nozzles. We have locations across Western Canada, from Langley, British Columbia, to Edmonton, Alberta, and beyond. Contact us today to find out more about our products and services.