Cleaning construction equipment with a hot water pressure washer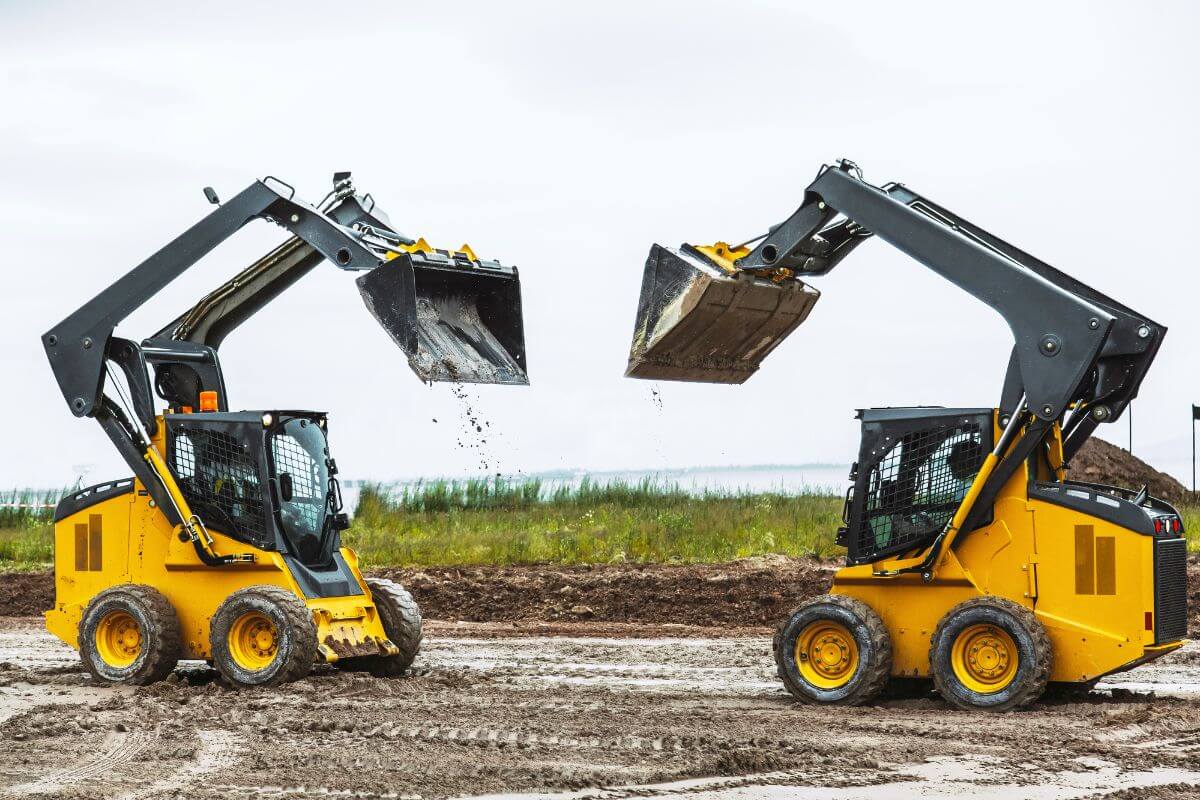 Construction equipment regularly gets covered in grease, mud and cement, making it hard to keep clean. That's why the construction industry needs pressure washers. Regular cleaning is integral to preventative maintenance and extends the life of your equipment. Here's how to clean construction equipment with a pressure washer.
Choose the best pressure washer for the job
Most construction sites opt for a diesel or gasoline pressure washer because neither requires electricity. Additionally, a gasoline or diesel pressure washer is best for outdoor work because they release harmful exhaust fumes.
Coldwater pressure washers clear away mud and dirt. However, if you need to remove grease and other mechanical fluids from your equipment, a hot water pressure washer is your best bet. The hot water breaks down the molecular structure of oily substances and removes them with ease.
Additionally, choose a pressure washer with a powerful combination of pounds per square inch (PSI) and gallons per minute (GPM). You'll need a high PSI to clean stubborn materials off of cement mixers and bulldozers.
Set up the pressure washer
Always consult the owner's manual before using a pressure washer. Also, wear personal protective equipment (PPE) such as eye protection, gloves and work boots.
Ensure all hoses are securely connected and choose the best nozzle for the job. Nozzles are universally colour-coded. For example, different colours designate specific spray patterns.
You may also want to invest in special attachments for your gasoline pressure washer. An undercarriage cleaner allows to quickly and thoroughly clean the underside of vehicles. Moreover, a telescoping lance extends your pressure washer's wand so you can clean hard-to-reach areas and tall equipment.
Washing your equipment
Before pressure washing your equipment, dismantle all removable parts. Using the pressure washer at a safe distance, wash down the equipment, starting at the top and working your way down.
You should also use a detergent that's been specially formulated for removing thick grease and hydraulic oil from heavy equipment. In addition, some detergents effectively clean carbon diesel smoke stains or remove corrosive road salts during the winter.
After cleaning, allow everything to dry before reassembling the machinery.
Pressure washer sales and rental services in Western Canada
At Hotsy Water Blast Manufacturing LP, we carry more than 100 models of cold and hot water pressure washers. We also carry our own automatic parts washer brand. A member of our team can come to your job site and give you a free demonstration so you can see a Hotsy pressure washer in action. Contact HotsyAB today in Alberta, British Columbia, Saskatchewan and North Dakota.