A Guide To Pressure Washer Attachments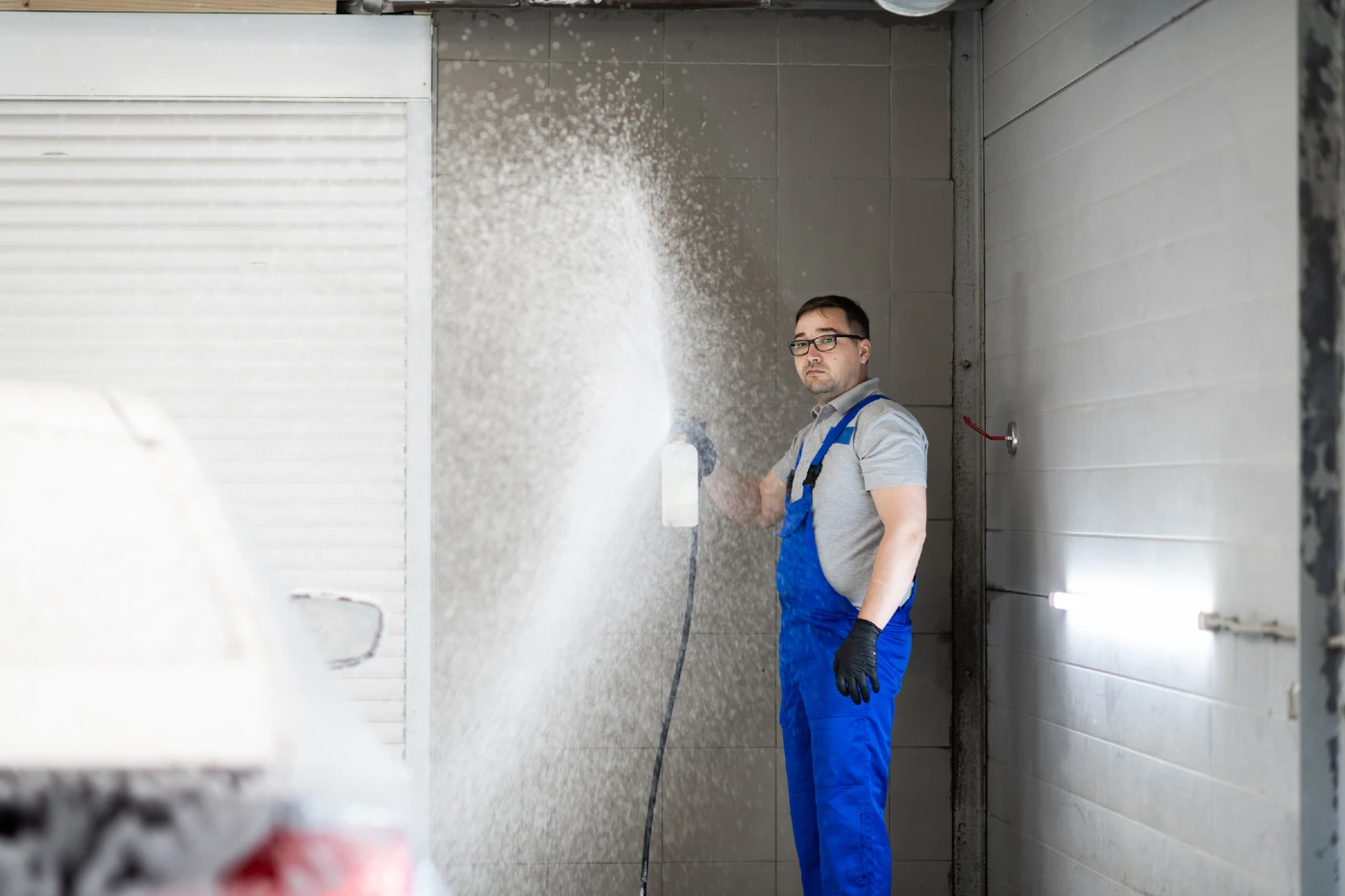 Do you want to make the most of your pressure washer? Investing in the right pressure washer attachments can make all the difference. However, it can be difficult to choose the right ones for your cleaning needs. Here's a short guide to pressure washer attachments.
Pressure washer spray nozzles fit onto the end of your pressure washer wand and have different angles for various cleaning needs. For example, a zero-angle nozzle creates a concentrated jet that can cut through tough stains like graffiti, while a 65-degree nozzle is best for gentle cleaning. Pressure washer nozzles are universally colour coded so operators can easily choose the best one for the job.
A telescoping wand is perfect for extending the reach of your pressure washer. It allows you clean in high, hard-to-reach places like gutters, windows, tall equipment and commercial buildings. Telescoping wands come in various sizes, from six to 24 feet (1.8 to 7.3 metres).
A water broom creates a high-pressure curtain of water that sweeps away grime, stains and debris from your driveway, parking lot, shop floor or other large surface. The broom attaches to your pressure washer hose and sits on two caster wheels that swivel 360 degrees to make cleaning easy.
An undercarriage cleaner allows you clean oil, snow, mud and road salt from underneath your vehicle. It effectively cleans low, hard-to-reach places without having to kneel or lie on the ground. The unit has four, rotating nozzles that jet upward and sit on caster wheels that swivel 360 degrees. An undercarriage cleaner is an essential piece of equipment for a wash bay, car garage or fleet service.
A foam cannon produces a thick soapy lather using special pressure washer detergents. The lather sticks to the surface, allowing the detergent to break down oils and dirt for a deep clean. A foam cannon makes cleaning easier and makes your detergent last longer.
A flat surface cleaner looks a lot like a lawn mower or vacuum cleaner. However, instead of using blades or suction power, it uses rotating pressure washer nozzles to quickly clean large, flat surfaces. The attachment can clean almost 40 square metres in 10 minutes. A flat surface cleaner attachment is perfect for cleaning warehouse floors, patios and parking lots.
Pressure washer attachments and parts in Western Canada and North Dakota
At Hotsy Water Blast, we carry pressure washer attachments for any cleaning need. Whether you need nozzles, a hose reel or building an entire wash bay, we have the pressure washer tools you need. Contact us today or visit us at one of our locations in British Columbia, Alberta, Saskatchewan or North Dakota.