Preventing Clubroot: Agricultural Cleaning Equipment Helps Calgary, Edmonton & Red Deer Farmers

No matter how long you've been in the agriculture industry, keeping up with the latest in farm equipment and related technologies is always a must to maintaining a sustainable business. This is especially true when it comes to picking up-to-date cleaning systems.
Calgary and area farmers who turned out for 2017's Agri-Trade Equipment Expo in Red Deer got a chance to learn more about the kind of washing equipment and procedures that can help stop the spread of common agriculture-related diseases like clubroot. Practicing good sanitation and frequently cleaning your farming machinery and equipment can prevent contaminated soil from being moved from one field to another.
What Is Clubroot & How Does It Affect Your Crops?
Clubroot usually affects plants that belong to the mustard, crucifers, or cabbage family. These crops can include canola, cabbages, cauliflower, turnips, and radishes to name a few. Canola is the primary crop that gets affected by this disease throughout Albert and Saskatchewan. The disease attacks the root of the plant, causing galls and distortions to form on the root while producing underdeveloped heads. These symptoms are often followed by a loss of vigour and eventual death of the plant.
Agricultural researchers have shown that:
Crop fields affected 100% have an estimated yield loss equal to half the percentage of infected plants.
By the end of 2014, 30 municipalities in central Alberta found clubroot infestation in their fields.
How Adhering to Good Sanitation Practices Can Prevent Disease
Clubroot spores can rest within contaminated soil, with moderate to high infestations leaving high spore concentrations in the soil that can stick to your farming machinery. Cleaning and disinfecting farm machinery and equipment will:
Reduce the spread of insects and weeds
Keep contaminated soil from being passed between fields
Help you contain any current infestations to the field they are infecting
The most important step in cleaning any farming equipment is physically removing the dirt. You have to knock or scrape off the soil lumps and then sweep away all loose soil. At Hotsy Water Blast, we recommend using a pressure washer. Calgary, Edmonton, and Red Deer area farmers can shop for Hotsy brand pressure washers at convenient locations throughout Alberta.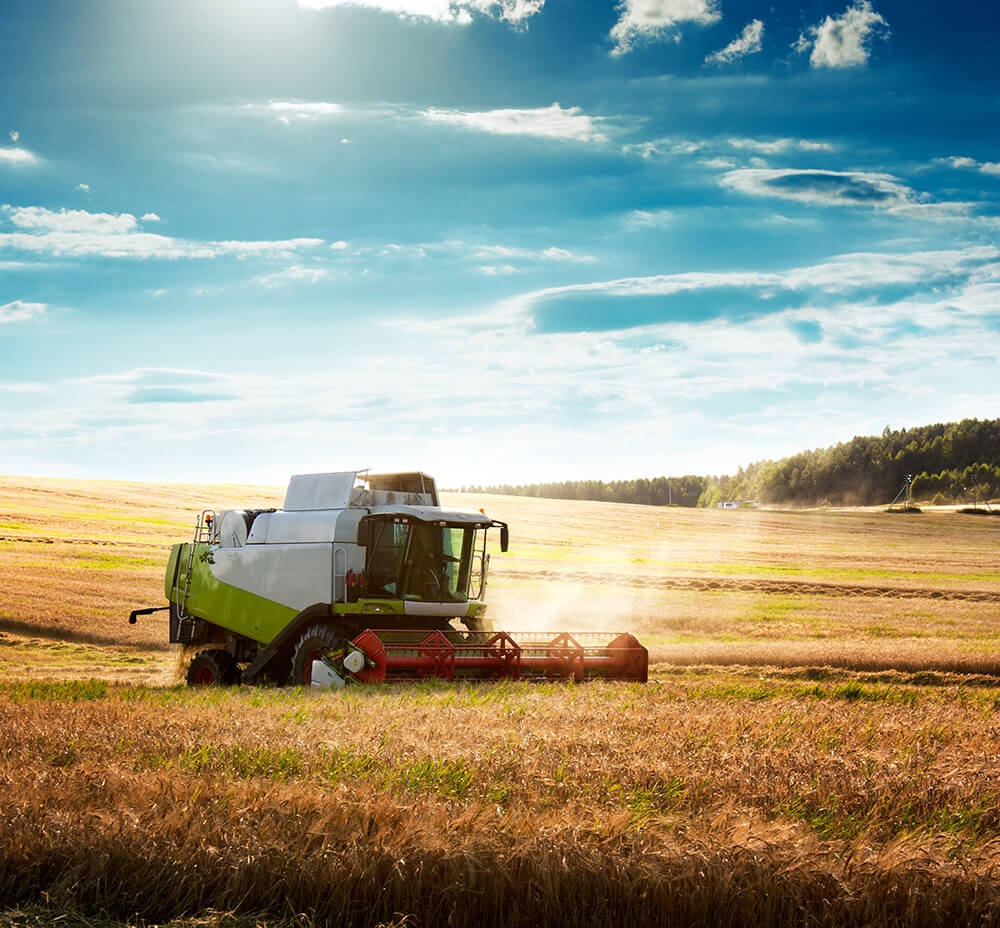 How to Decrease the Spread of Current Infestations
If you are an at-risk crop producer or already have a heavy infestation to deal with, taking extra cleaning steps can help decrease the spread of clubroot and other diseases. Steps you can take include:
Remove any large soil lumps from equipment
Wash equipment thoroughly from top to bottom with a power washer
Mist the equipment with a disinfectant
For your disinfectant, the experts at Hotsy Water Blast recommend a solution that has a 1% to 2% active bleach ingredient. You can create the solution yourself or rely on brands like HyperOx or EcoClear. Remember to remove soil from your equipment first before misting with your disinfectant solution. Trying to disinfect your machinery while it still has soil on it won't work because the soil can inactivate most disinfectants.
Pro Tip: Make Sure You Personally Don't Spread Contaminated Soil
Dirty farming equipment isn't the only culprit when it comes to spreading contaminated soil. You yourself may spread contaminated soil with your shoes. Disposable foot coverings and disinfectant footbaths can help you minimize the spread of soil-borne diseases like clubroot.
Find the Right Pressure Washer in Calgary, Edmonton, Red Deer & Beyond
Finding the right pressure washer for your Calgary, Edmonton, or Red Deer farm is important to preventing the spread of diseases like clubroot and other contaminants. Visit one of the ten Hotsy Water Blast's locations in Alberta, Saskatchewan, British Columbia, and the US to find the cleaning equipment, detergents, parts, and accessories you need. Interested in learning more about customizable pressure washers or other cleaning equipment we carry? Feel free to use our handy online form to request a product quote.